Curtains Up! a Behind-the-Scenes Experience at Providence Performing Arts Center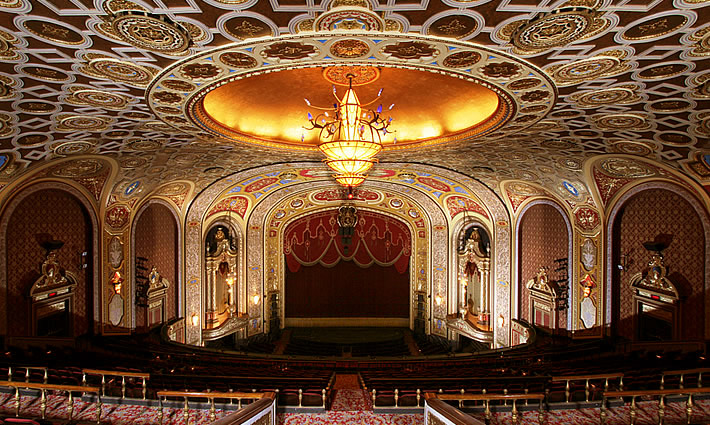 Curtains Up!
Peek Behind the Scenes at the Providence Performing Arts Center
Saturday, February 1st, 1-3 pm
FREE EVENT
 
Providence RI — All are welcome to a free open house event that will take members of the public behind-the-scenes of the Providence Performing Arts Center (PPAC), Rhode Island's premier Broadway theatre. On Saturday, February 1st from 1-3 pm, visitors are invited to see the historic projection booth for unique views of the opulent theatre below, step on stage and behind the curtains to see the mechanics of PPAC's acclaimed productions, and experience the reverberating sounds of the theatre's 1927 mighty 5-manual Wurlitzer pipe organ — one of only three of its kind ever made.
 
Opened in 1928 as "Loew's State", the largest movie palace in Southern New England, it was designed by renowned theatre architects C.W. and George Rapp of Chicago known for their opulent and grand designs. It was a roaring success, but eventually the popularity of televisions took a toll on the theatre and attendance declined. The building's careful restoration over the course of decades and its rebirth as Rhode Island's premier Broadway theatre has played a vital role in Providence's renaissance. Today PPAC, listed in the National Register of Historic Places in 1977, is one of our greatest local landmarks.
Visitors will learn about the theatre's past, while developing new insights into all that goes into its operations today. This event, organized in partnership between PPAC and Doors Open RI, is free; no tickets or reservations are needed.