Back Yard Explorations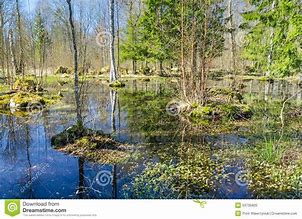 SWEEDEN SWAMP MASSACHUSETTS
By Don Doucette
No success today with any visible evidence of Bucklin Brook in northern Pawtucket – where we believe it to enter Pawtucket from Sweden Swamp in South Attleboro and under the rail line beneath Case Mobile Home Estates and then through the Cottage Street community and on to the Industrial Highway corridor.
We do know for a fact that McCoy Stadium was constructed in the early 40's atop the Hammond Pond site. We had tea today with an older Pawtucket native who lived in the neighborhood and recounted that the kids called it "Blue Pond" because of the colored scum that stuck to themselves. The water was putrid. He was one of those kids who repeated the urban myth that "McCoy Stadium was sinking."
Just south of McCoy is a linear mobile home park situated most likely where the brook flowed on-to-and-through the multi-use and worn Dunnell Avenue commercial district mentioned yesterday. There had been a textile firm there some years ago and also some mention of a firm making snack popcorn for awhile. A barrel firm exists today just over the fence from the mobile home park. Between McCoy and the Hank Soar Athletic Complex exists a tiny and natural post-glacial valley perfect as a former brook conduit.
Nearby was a large reservoir/basin for water storage used for manufacture – a fuzzy memory of a paper or textile operation – very deep dangerous and a number of accidental drownings. Also nearby, debris from a 50's hurricane was dumped and buried – the pit had been used to abandon junk autos – model As and Ts included.
Our Pawtucket tea friend lived nearby and eventually operated his dad's auto repair shop, Gus's Repair. He has great photos with vintage autos and trucks as evidence and lives today along Newport Avenue slightly into the Ten Mile River Watershed.
Then we were off to Dunnell Field off Prospect Street the site of Dunnell Pond where Nancy once ice skated and was a long-standing neighborhood gathering place for recreation. The waters held a negative reputation during the polio terrors and supports today the Hank Soar Athletic Complex with the WPA bridge to nowhere.
We did explore beyond the Bucklin Brook outfall to Narragansett Bay and eventually got our first glimpse of the Bucklin Point Sewage Treatment Plant in East Providence.
What was the Bucklin Family's six-hundred farm in 1645 is history and we remain dumbfounded that the entire Bucklin Brook Watershed has been buried and routed underground between South Attleboro and Narragansett Bay near the Pawtucket/East Providence border due to progress.
And all this adventure in one afternoon tiring but coupled with Avenue N tomato bisque soup and Seven Stars Bakery tea with buttered olive bread, so good, so good.
Don Doucette
Ten Mile River Rambles
Friends of the Ten Mile
and Bucklin Brook Watershed
Citizen of the Narragansett Bay Basin
BUCKLIN FAMILY CREST