Prelude to a Kiss – Jazz Reflections on Love with the Lois Vaughan Jazz Quartet at Linden Place Mansion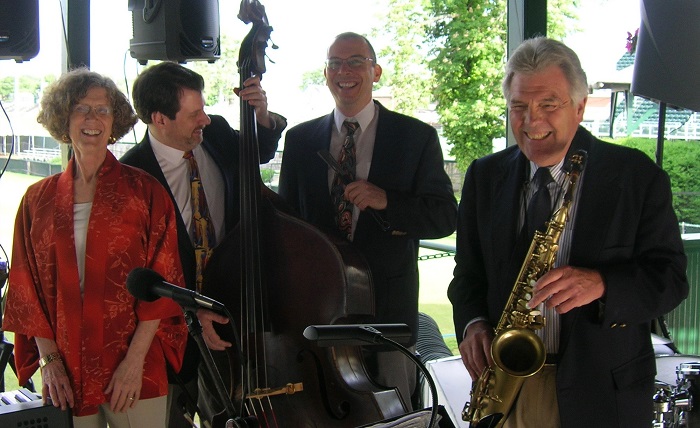 Join us for a fun evening of love-inspired music on Friday, February 7, 2020.
What better way to celebrate Valentine's Day? From ballads to swing to bossa nova to the blues, the Lois Vaughan Jazz Quartet will play a concert of love-themed jazz and Latin tunes from the 1920's to the 2000's for all to enjoy at historic Linden Place!
The concert takes place in the historic Linden Place Ballroom, 500 Hope Street in Bristol on Friday, February 7, 2020 at 7:30 pm.  
Enjoy tunes by Cole Porter, Duke Ellington, Fats Waller, Jack Johnson, Stevie Wonder, and many more.
Pianist, Lois Vaughan has been performing professionally for over 30 years. She plays regularly at the Fifth Element Restaurant in Newport and performs both as a soloist and with groups for concerts, weddings, and other special events at venues around the state. Lois will be joined by Art Manchester on sax/flute/clarinet, Bryan Rizzuto on string bass, and Randy Cloutier on drums.
Tickets to this intimate performance are $20, $15 for Linden Place members and free for Colt Circle Members. 
Reservations should be made in advance as seating is limited.  Please contact the office at 401-253-0390 for reservations or purchase tickets online at www.lindenplace.org .
Friends of Linden Place is a non-profit organization responsible for the restoration and preservation of the historic house museum at 500 Hope Street in Bristol, Rhode Island, and for the promotion of cultural, artistic, and educational programs in the community. The mansion and grounds are open to the public from May to October, during the holiday season, and also by appointment.