EPHS REUNION COMMITTEES INVITED TO PHONE-A-THON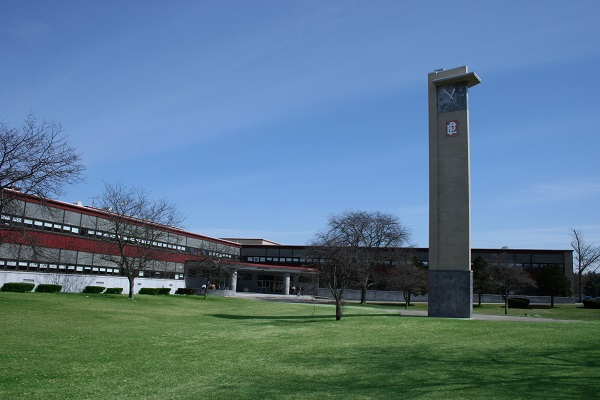 Scholarship Foundation of East Providence will hold its annual phone-a-thon on March 10 and 11 from 6:00 to 9:00 p.m. at Nordson EFD, 40 Catamore Boulevard, East Providence. Representatives from East Providence High School reunion committees are invited to the phone-a-thon to help raise funds for a scholarship in the name of their class.
Last year, the Class of 1964 raised more than $4,000; the Class of 1955 raised more than $3,000; and the Class of 73 raised more than $2,000 in scholarships. Also participating were the Classes of 1950, 1962, 1965, 1974 and 1985. Together, EPHS alumni classes raised more than $13,000 in scholarships. Class representatives are asked to bring contact information – names, addresses and phone numbers of classmates throughout the United States.
"Th is a great opportunity for East Providence High School alumni to give back to the community," notes Phone-a-thon Chairman Louise Paiva. Classes that will be celebrating a special reunion year – 50th, 40th, 25th, 10th – can kick off their special year with this fundraising event. To boost their effort, as part of the phone-a-thon, the Carter Family Fund will match the first $45,000 in contributions received. As a non-profit charitable organization, all contributions made through Scholarship Foundation of East Providence are tax-deductible.
Interested EPHS reunion class members can contact Louise Paiva at 401-433-3463 or email sfofeastprovidence@yahoo.com by March 1 to register to participate.
VOLUNTEER AT PHONE-A-THON
Scholarship Foundation of East Providence is recruiting volunteers to help at their annual Phone-a-thon on Tuesday, March 10 and Wednesday, March 11.  Volunteers make phone calls to a list of past donors and help prepare a follow up mailing. The event is held at Nordson EFD, 40 Catamore Blvd, East Providence. High school students in need of community service hours, school faculty and staff, as well as parents are invited to participate. Also welcome are members of community organizations, past scholarship recipients and local residents who want to help students. All proceeds will be awarded as scholarships this year to East Providence students. If you can help on March 10 or 11 from 5:30 to 9 p.m., contact Louise Paiva at 401-433-3463 or 401-742-2751 or sfofeastprovidence@yahoo.com.