Ritchee Price and Friends Jazz Trio to perform at the Weaver Library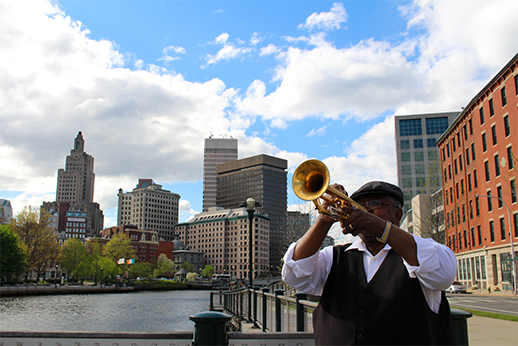 EAST PROVIDENCE, R.I. – Tired of winter? Beat the blues with some first-class jazz at the Weaver Library on Monday, March 9, 2020 at 7:00 pm. East Providence's own Ritchee Price will lead a trio to include two of RI's finest jazz musicians – Stan Holtzman on piano and Dennis Pratt on bass. The trio's repertoire includes music of the Great American Songbook along with tunes from Tony Bennett, the Beatles, and Lionel Hampton.
Richard "Ritchee" Price, an alumni of the Berklee College of Music and the Lionel Hampton and Count Basie Orchestras, has been playing trumpet and singing professionally for 57 years, sharing his passion for music teaching locally and performing in places such as Manhattan, Chicago, Boston, Paris, Japan, Amsterdam, Austria, and Brazil.
Weaver Library is located at 41 Grove Avenue, East Providence, RI 02914.
This concert is free and open to all.
Contact the library at 401-434-2453 or email Joyce May at eplibraryjoyce@yahoo.com  for more information.