We hope you are safe during this challenging time. 

Due to COVID-19 (Coronavirus), we have decided to extend the April 1st Grant Deadline to April 15th. Because of the deadline extension, RISCA Program Directors have added more grant support options between now and April 15th. Check out this blog post here for more information.
RISCA staff is currently telecommuting – but we are still here for you. You can read about the COVID-19 (Coronavirus) related resources we have in this newsletter. You can reach all RISCA staff by email if you have questions or need support:
Randy Rosenbaum, Executive Director: rosenbaum@arts.ri.gov
Maggie Anderson, Arts in Education Director: anderson@arts.ri.gov
Sherilyn Brown, Arts in Health: brown@arts.ri.gov
Elena Calderon Patino, Community Arts Program Director: patino@arts.ri.gov
Mollie Flanagan, Individual Artists Program Director: flanagan@arts.ri.gov
Todd Trebour, Organizations Program Director: trebour@arts.ri.gov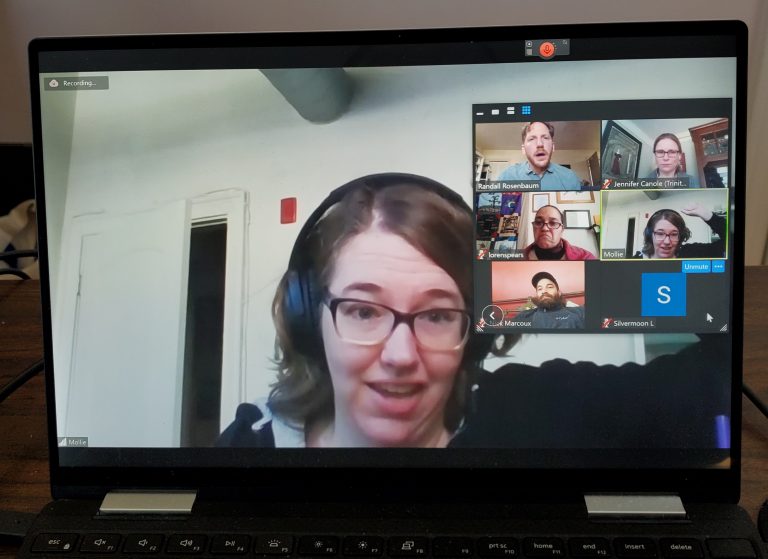 Individual Artist Video Meetup, 3-4 PM Daily. Individual Artists Program Di rector Mollie Flanagan will be hosting live video meetups for artists via Zoom, 3-4 PM daily.
You can ask questions about RISCA grants, get peer support, hear what other folks are working on in this crazy time, and just see and talk to each other. For more information, including call-in information, click here