Due to the continuing health and safety concerns surrounding Cornavirus (COVID-19), we are closed until further notice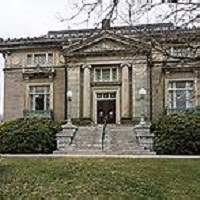 E-books, audiobooks, streaming media, and digital resources available 24/7 online.
Our book drop will also be closed – please keep library materials until we reopen. We will not be charging overdue fines on these items.
New Library cards- Don't yet have a library card? Signing up for a digital card is quick and easy. Use the digital card to download material from Libby or Overdrive.
Your account- most online resources require you to log in – your user ID is the number (no spaces) on the back of your library card. Your PIN is most often the last 4 digits of your phone number.
Programs have been cancelled through the end of April. We will reschedule what we can once we reopen.
Stream movies with Kanopyand KanopyKids – during the time libraries are closed, Kanopy is loosening restrictions on how many movies can be watched.
Facebook and our website will updated regularly with new information as it becomes available.
Census 2020
While you're home, complete the Census!
Federal funding depends on you! Help Attleboro ensure a complete count by completing the census online.