Friends-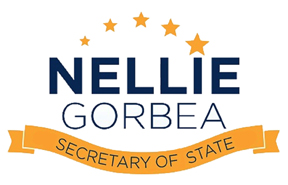 In these times of uncertainty, I am inspired by the many displays of solidarity and kindness I have seen across our community and the country.
I am profoundly grateful for the health care providers, first responders, service industry professionals, government employees and so many other remarkable people who are working day and night to keep things running smoothly during this unprecedented episode in our lives. 
We are resilient and we will overcome this adversity by supporting one another. At the RI Department of State, our team is working diligently to ensure the uninterrupted delivery of services. 
Rhode Island residents: I encourage you to use ri.gov to register to vote, update your voter information or find the latest information changes to our Presidential Preference Primary.
Our newly launched Business Services site features a wide variety of online tools and information for small businesses.
Looking for something to occupy your time or that of your kids? Our online State Archives collection also offers fascinating virtual exhibits related to Rhode Island history and our Educator Resources can help prompt civic conversations with children of all ages.
To all my friends outside of RI: You can learn about your specific states' vote by mail rules here. 
For the latest information related to COVID-19, visit the Centers for Disease Control's page. 
We can all do our part by calling our family and neighbors, especially our elders, and following local and state health directives.
Let's support local small businesses by shopping locally online and, above all else, let's continue to be kind to one another. 
Warmly, 
Nellie