Audubon at Home: Nature Play and Learning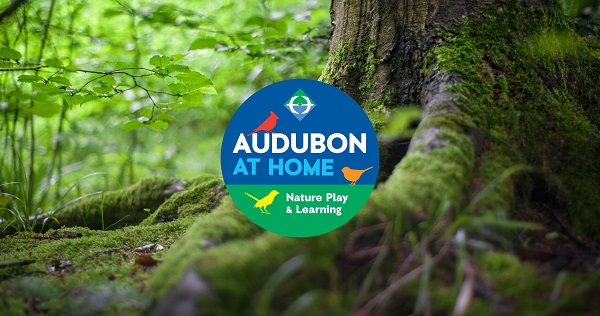 In Response to COVID-19 Audubon Brings Environmental Education to Families at Home
Smithfield, RI –  Spring has arrived!  The warmer weather and time spent outdoors can be an inspiration for learning. With all of us spending a lot of time at home, exploring your backyard or taking a walk on an Audubon wildlife refuge with children is a refreshing idea. Exploring and enjoying nature provides exercise, stress relief and fresh air, which is so welcome and needed in this challenging time.
Pulling from years of environmental education experience and expert resources, Audubon introduces Audubon at Home, Nature Play and Learning, the new online resource for nature exploration.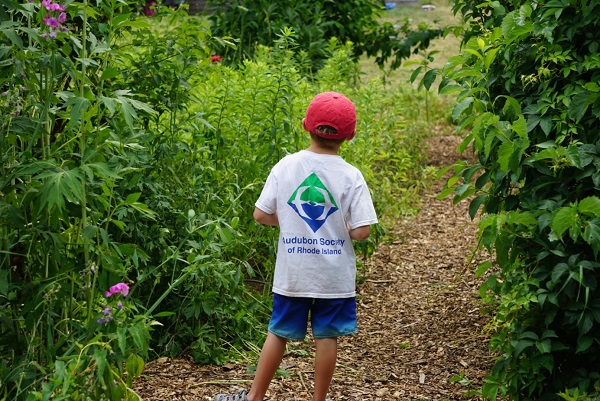 Each week Audubon shares a different theme.  One week it is all about owls, another week frogs. Watch for a week of turtle fun, learn all about the intelligent Raven, bug out with insects and more! Look for videos of Audubon critters, stories and places to hike, download craft ideas, explore fun facts, discover educational activities and more. Engaging and fun, it's easy to review  activities online and keep the kids engaged.
Videos and activities will be posted on Facebook and Instagram, and families are encouraged to visit www.asri.org to find additional materials, downloads and ideas for family fun.
Looking for a place to hike with kids? Visit asri.org/hike to find an Audubon wildlife refuge near you.  Read up on the property details, get directions and download trails maps.
Look to Audubon for springtime walks, nature exploration and now, online learning!
A few important notes if you do plan on visiting an Audubon property:
If you see others there, remember to socially distance yourselves and do not gather in large groups.
If we feel a refuge is getting so much visitation that social distancing becomes challenging, we may need to close the refuge. Please check asri.org before you go.
Note: In support of efforts to stem the outbreak of COVID-19, the Audubon Society of Rhode Island is temporarily closing the Nature Center and Aquarium in Bristol, RI to the public. 
All programs, classes, and events are also cancelled. We are looking to reopen on April 1, 2020 but will be making decisions based on guidelines from the Rhode Island Department of Health.
We look forward to welcoming you back when the Nature Center and Aquarium reopens. Updates will be posted on
The Audubon Society of Rhode Island is an independent not-for-profit environmental organization dedicated to protecting birds, wildlife, and their habitats through environmental education, advocacy, and land conservation. The state's first environmental organization, the Society now protects nearly 10,000 acres in a network of refuges, pristine properties and wildlife habitats. One of the largest private environmental educators in the state, in 2019 Audubon staff taught approximately 22,000 people across the region. Audubon Society of Rhode Island is not affiliated with National Audubon.
12 Sanderson Road – Smithfield, RI  02917-2600
Phone: (401) 949-5454 – Fax: (401) 949-5788