At home? Make it nicer with flowers.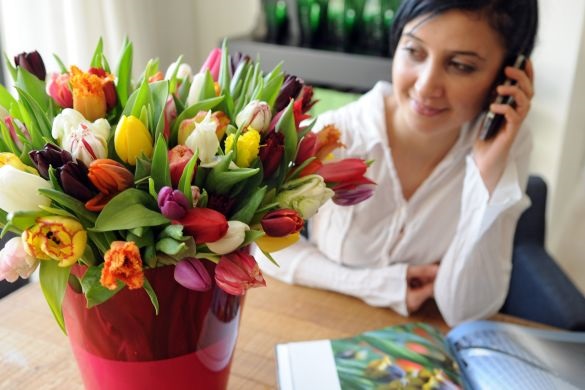 Now that so many of us are either working at home or have to be there anyway, what could be nicer than having flowers to enjoy?
They brighten up your life and make things downright cozier. 
Spring flowers 
Right now, the most popular seasonal flowers of all have to be tulips. And they're widely available, too. Just arrange them in a vase and start admiring the way they grow and bloom.
Other spring flowers will also perk you up and give you a nice warm feeling. What about hyacinths, daffodils and grape hyacinths? Ready-potted bulbs bring a bit of nature's wonders indoors.
Once you've given them a special little spot, you can watch them grow and produce a beautiful display of flowers. In short, why not make the best of staying@home and working@home by surrounding yourself with flowers? 
More information is available at