BISHOP FEEHAN HIGH SCHOOL 2020 GRADUATES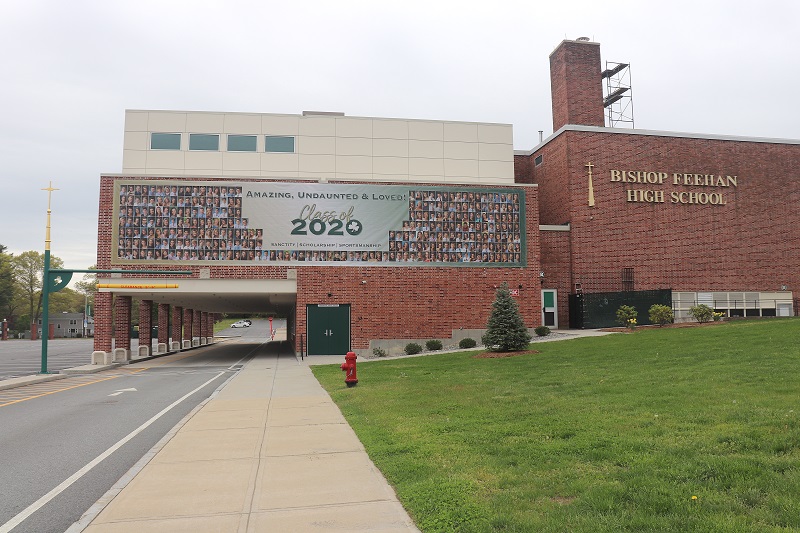 Among the many ways we are paying tribute to our Bishop Feehan High School Class of 2020, yesterday we unveiled a 60'x12′ banner which is draped off the side of our gymnasium.
Complete with 276 portraits, the banner will hang for months to come. 
Bishop Feehan plans to hold a virtual Baccalaureate Mass, Awards Ceremony and Senior Send-Off next Thursday and an on-campus commencement in August.