Madison Park students receive college Associate's degrees, make Boston Public School history 
Melanie Sola and Javon Graham are the first BPS students to graduate with a college degree and high school diploma
Boston — Two Madison Park Technical Vocational High School (MPTVHS) students are making history this spring. Melanie Sola of East Boston and Javon Graham of Mattapan are the first Boston Public School (BPS) students to receive college Associate's Degrees before their high school diplomas. Both Melanie and Javon took advantage of MPTVHS's innovative dual enrollment program, RoxMAPP (Roxbury Massachusetts Advanced Post-Secondary Pathways). 
RoxMAPP allows 10 through 12th grade students at Madison Park to enroll in participating community and technology colleges and take classes for free. Students receive college credit and free books allowing them to get a head start on college without taking on debt. RoxMAPP students receive individual and group advising, personalized college selection, and the opportunity to attend classes on a college campus.
"RoxMAPP helps students expand their horizons and experience a taste of what's possible if they work hard and take advantage of all Madison Park has to offer," said MPTVHS Executive Director Kevin McCaskill. "Melanie and Javon have bright futures ahead of them, and we are excited to see all they will accomplish. They are great examples of Cardinal Pride."
While pursuing higher education, dual enrollment students are still able to fully explore career options and complete the work-based learning opportunities at MPTVHS. MPTVHS is the only Boston Public School to provide career vocational technical education. It offers specialized training in fields such as construction, transportation, technology, health care, communications, and business.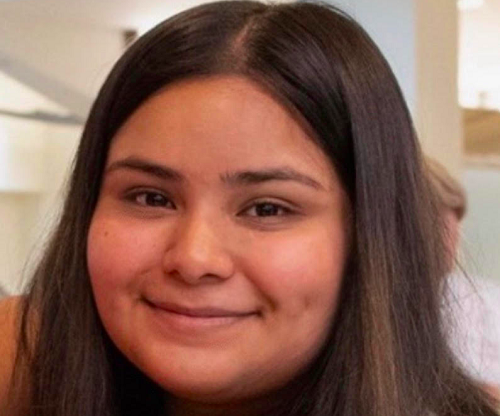 MELANIE
Melanie G. Sola is a senior at MPTVHS in the Cosmetology program. She is making BPS and MPTVHS history as she receives her Liberal Arts Associate's Degree from Bunker Hill Community College today. Melanie enrolled in RoxMAPP in 10th grade and successfully balanced her academic classes at Bunker Hill with her Cosmetology vocational responsibilities at MPTVHS. She will receive her diploma from MPTVHS and a professional cosmetology license in June. 
Melanie was also elected and currently serves as the State Historian for SkillsUSA. She is the first student from MPTVHS to hold a SkillsUSA State Officer position, and is one of 10 students across the Commonwealth on the Executive Council for SkillsUSA. 
This fall, Melanie will attend Northeastern University to study Civil Engineering. She has received the following scholarships: John F. Kennedy Library Foundation and GE Foundations, Skills USA/NTHS, and the Boston Public High School Scholarship. 
"Melanie chose Madison Park so that she could reach her highest potential while in high school, and she has exceeded all expectations," said McCaskill. "Her determination to achieve her dreams is inspiring. She took advantage of every opportunity she could to learn and be successful, and I can't wait to see the impressive path she will chart after Madison Park."
"In 8th grade, I knew I wanted to attend Madison Park so that I could receive a traditional education and learn life-long skills that would prepare me for the workforce. No other high school in Boston could have given me this opportunity," said Sola. "As a first generation student, going somewhere that could give me a headstart on my future was a dream. Throughout my four years, Madison Park teachers and mentors have supported me with all of the resources I needed."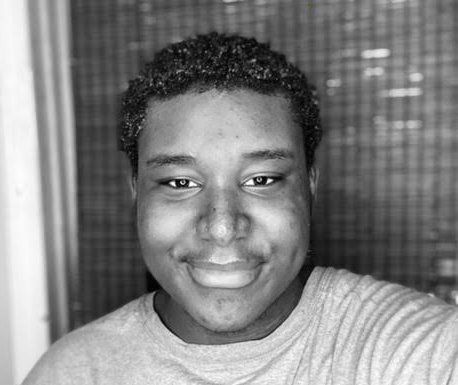 JAVON
Javon G. Graham is a senior at MPTVHS in the Health Assisting Program and is the second student to make BPS and MPTVHS history. Javon enrolled in RoxMAPP's partnership with Benjamin Franklin Institute of Technology (BFIT) in 10th grade, and will receive his BFIT Associate's Degree in Biomedical Engineering Technology this spring, just weeks before receiving his MPTVHS diploma. He is the first student in BPS, MPTVHS and BFIT history to complete the RoxMAPP BFIT program.
Javon enrolled in the RoxMAPP/BFIT Program to access rigorous course options aligned to a career pathway. He was accepted by Northeastern University's Foundation Year program, and will enroll in the Bouvé College Of Health Sciences in the fall of 2020. Javon plans to major in Pharmacy. 
"Javon is an exemplary student at Madison Park," said McCaskill. "His story and success is what Madison Park envisions for its students. He is set up for success entering Northeastern with experience in the medical field and a head start in college. I am thrilled to see him reaching his dreams."
"I am excited to start my next chapter at Northeastern University," said Graham "Madison Park expanded what I saw as viable options for my future. I was able to pursue my passion in health care with hands-on learning, and experience college courses that showed me I want to continue to pursue higher education. I'm grateful for the opportunity to get a start on my future goals while still in high school and with the support of Madison Park."