Make your gift to the Bridgewater Fund Today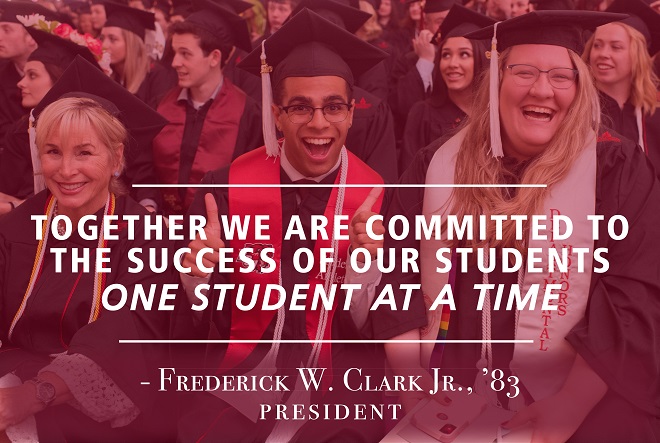 The Bridgewater Fund provides the University with the flexibility to help students struggling to make ends meet. The importance of this fund has never been greater.
Many of our hard-working students, with plans to work summer jobs to pay for their fall semester, now find themselves unemployed. 
Now is the time for our commitment to our students to shine brightly. While acknowledging the hardships many of you are facing within your own families, if you are in a position to help, I hope that you will join me by making a gift today.
"Thank you so much from the bottom of my heart. I will always stay grateful for this amazing campus community and everything that has been offered to me. You truly helped me at such a struggling time. Thank you so, so much. It is and always will be so greatly appreciated, but that is an understatement." – Keiyana