Join the Conversation and Help Us Improve Elections in RI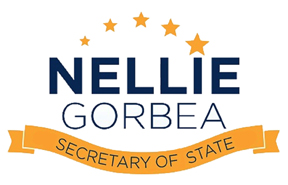 Dear Voter,
Rhode Island's June 2 Presidential Primary was unlike any election in our state's history. For the first time ever, the vast majority of Rhode Island voters (83%) cast their ballots by mail.
Dedicated election officials from my office, the Board of Elections and local boards of canvassers rose to the challenge of transitioning from a mainly polling place system of voting to a predominantly mail ballot election in just two months – all during a global pandemic. 
While this unprecedented election was a success and Rhode Islanders had an overwhelmingly positive response to the safe and secure option of voting by mail, there are always opportunities to learn and improve during a new process.
That's why I'm convening a task force of state and local election officials, good government groups and members of the public from across the state to review the June 2 Presidential Primary and assess lessons learned so we can deliver an even better election experience this fall.
The first task force meeting of the 2020 election cycle will be held virtually on Wednesday, July 1 at 11 a.m. The event will be presented live on the Department of State's Facebook page and will have time dedicated for public comment. Some topics already slated for discussion include:
The mail ballot application process
Timing of sending mail ballots to voters
Voters who requested a mail ballot but did not receive one
Educating voters on the mail ballot process
Providing drop boxes in all communities
How voters can track the status of their ballot
The number of physical polling places
Safety at physical polling places
Difficulty finding poll workers
We want to hear form you!
Please email elections@sos.ri.gov with your ideas on how to improve the elections process. Your feedback will help election officials understand what worked and what needs to improve for you, the voter. 

Stay strong and stay safe, Rhode Island.
Warm Regards,