Notre Dame High School, Central Falls, RI Final All-class Reunion Postponed to 2021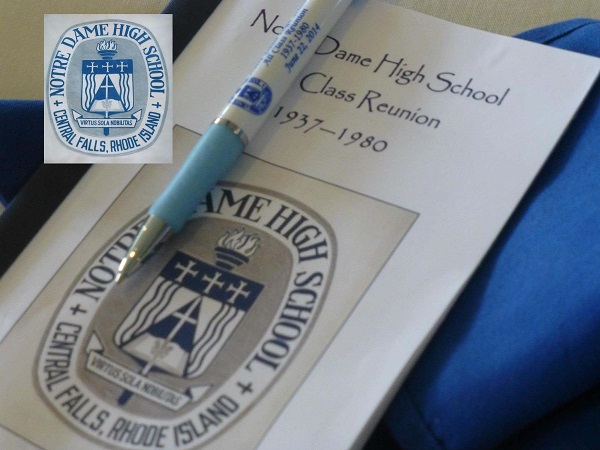 Once again, out of an abundance of caution and consideration for our alumni, we have decided it was necessary to reschedule our NDHS final all-school Reunion from September 20, 2020 to Sunday, September 19, 2021 at Kirkbrae Country Club in Lincoln, RI. 
This event is for all former students, both graduates and non-graduates of Notre Dame High School from 1937-1980.  Detailed reunion information and reservation forms will be sent out next summer.  In the meantime, notify us at the email below with any changes in your contact information.
Visit our new website: 
www.ndhscentralfalls.weebly.com 
for updates about the reunion and to see other information about our former high school.
Email questions or contact information to: 
or contact Sandra Vincent Richard '69 at (401) 821-3023.  Include both single and, if applicable, married name, class year, address, phone number, and email address.