Top 10 Reasons to Hold Team Practices at Planet Fastpitch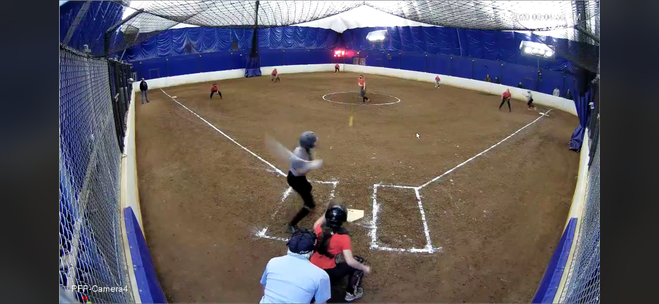 We are CLEAN and fully committed to your health and safety.  Please refer to our COVID policy here: 
 https://www.planetfastpitch.com/covid-19-policyandprocedure
What if schools close or limit use of their gyms?  Securing space will be a challenge.  PFP is open and dedicated to softball.
Our infield is getting a facelift!  All new dirt is being installed this summer!
THERE IS SO MUCH SPACE!  The dirt, the bullpen, the cages, the lab with self-feeding pitching machine and HitTrax, strength & agility area, the upper deck, a classroom and the training room. 
HitTrax.  Hitters, pitchers and catchers can receive assessments for evaluation and recruiting.  And the gaming mode is AWESOME.  Have an intra-squad scrimmage or enter your team into a HitTrax League and compete against other teams in a safe way.  
https://www.planetfastpitch.com/hittrax
CAMERAS EVERYWHERE on every angle.  Why is that cool?  Because you can order a copy of the footage from your game or practice.  This is helpful for postgame review and education.  But this is most important in this "new normal" of online recruiting.  We have engineered the most efficient and clear way of capturing vivid action and enabling you to take home the raw footage.
We are a VETTED facility and trusted resource for METRICS testing.  This is not only important for ongoing education and improvement but now, in this new normal, it's the lifeline for coaches and the recruiting process.  We can run all of the standardized NFCA/NCSA tests.   20 yard and 5-10-5 tests on our Brower TC Timing System, all throwing speeds using Pocket Radar, vertical jump on the Probotics Jump System, swing metrics with Blast, ball metrics with the Diamond Kinetics Smart Softball and RAPSODO PITCHING 2.0, the most requested and trusted bullpen reporting system by college coaches.  
https://www.planetfastpitch.com/rapsodo-bullpen-reports
You can PLAY too!  In addition to practice, keep your players engaged by scheduling a game, hosting a tournament or joining our ISL – Indoor Softball League.
If you need an extra pair of coaching hands, we are here to help you achieve your goals.
We can customize a plan with you that will help you reach your goals within your budget.
Please take a moment to compete this quick survey. By no means will this lock you into any commitment. It will simply give us guidance on how to prepare more information for you.  Your input is very important to us and will enable us to structure a plan that is right for you and your team.  
We look forward to connecting with you!