EAST PROVIDENCE LIBRARIES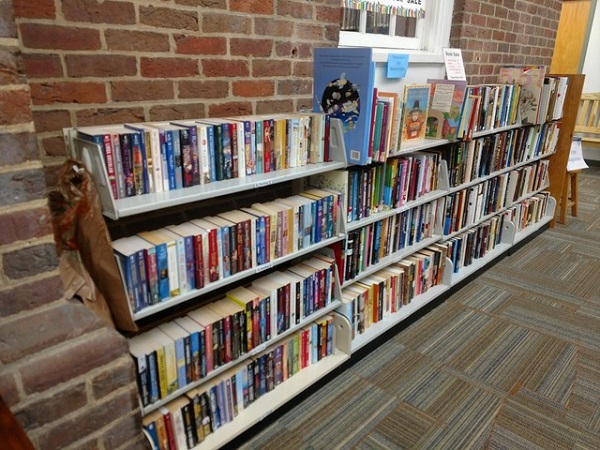 Friends of the Library offer hundreds of books for $1 or less at the Never-Ending Book Sale at Weaver Library and Riverside Library.
The Never-Ending Book Sale has resumed once again at Weaver and Riverside Libraries.
The Friends of the East Providence Public Library stock the ongoing book sales at the libraries with gently used selections weekly, so there is always something different on the shelves.
The Never-Ending Book Sale is held during library hours at Weaver Library, 41 Grove Avenue, East Providence and at the Riverside Branch, at 475 Bullocks Point Avenue.
You will find a wide range of hard and soft cover fiction and non-fiction titles for $1. Pocket-size paperbacks are 50¢ or 3 for $1. Children's and young adult books are 50¢.
Selections can be brought to the Welcome Desk for purchase. All proceeds benefit library programs and activities.