PRAYER VIGIL FOR OUR LIVES
Monday September 28, 2020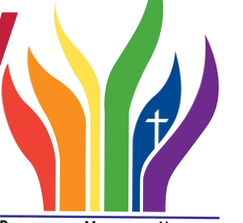 Shepherd of the Valley United Methodist Church will be hosting a prayer vigil at 5:45 pm -6:45 PM on Monday September 28, 2020 on the lower front lawn.
There we shall pray for the ending of systemic racism. We shall pray for the freeing of children and adults caged by our government.
We shall pray for God to heal our land.
This vigil is entitle Prayer Vigil for Our Lives because SOV is aware that the deterioration of human rights, the killing of BIPOC people due to systemic racism, and the disregard of the fundamental dream of the United States of America: Life, Liberty, and the Pursuit of Happiness is at risk.
As people of faith we cannot be silent at this time for we are reminded in Micah Chapter 6 verse 8 that to serve the Almighty we are required to "Do Justly, Show Mercy, and Walk Humbly with God".
NOTE: PHYISCAL DISTANCING AND MASKS REQUIRED