City of Pawtucket to do Second Wave of Workshare Program as Part of a Number of Cost Saving Budget Initiatives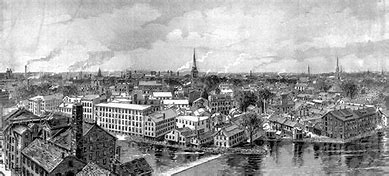 Pawtucket – The City of Pawtucket will be instituting a second round of the Workshare Program. This program, was supported and approved by both Local 1012 and Local 3960.
The Administration, working with the City Council and employees, is looking at ways to offset costs that minimally impact services. The City must act in these uncertain financial times as communities deal with COVID and as the State of RI holds back on its payments to municipalities.
The anticipated savings through the employees agreeing to Workshare is $500 thousand in taxpayer dollars. In order to achieve the savings during Workshare, City Hall will be closed one day a week, mostly Fridays beginning October 23rd through the end of December.
"These are challenging times as budgets across the state and country have been met with uncertainty amid the coronavirus pandemic," said Mayor Donald R. Grebien. "As we work with the City Council to hold the line on taxes, it is important that we continue to make financially responsible decisions for our hardworking residents and businesses."
"I want to thank the Unions and employees for their continued commitment to the City and community," continued Mayor Grebien. "I am confident that, together, we will get through this."
Employees, including directors, will be entering the Workshare Program. As Mayor Grebien is not allowed to enter the Workshare Program, he has opted to reduce his wages in line with all employees who are participating in the program.
WorkShare, a program offered by the Unemployment Insurance Division in the Rhode Island Department of Labor and Training (DLT), allows qualified employers to reduce the hours of work for employees rather than lay them off completely during a time of economic hardship.
City Hall will continue to operate beginning on the week of October 19 from Monday through Thursday from 9:00 a.m. to 4:00 p.m. by appointment. Call 401-728-0500 or visit