Small Works: Holiday Show/Sale at WICKFORD ART Starts November 20th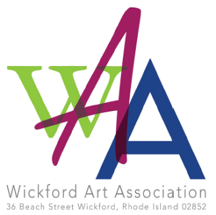 North Kingstown (RI) – On Friday, November 20th Wickford Art Association (WAA) will open the annual Small Works: Holiday Show/Sale featuring small pieces of fine art from up to 45 member-artists. 
All works are 14 inches or less and cost anything from $10-$300. 
Offerings range from collage to sculpture, prints to oil paintings– all original work by some of Rhode Island's finest professional artists as well as really accomplished hobbyists!
A great time to support local artists and either collect some unique pieces of artwork or purchase some interesting holiday gifts, WAA's gallery will be OPEN to the public each Wednesday through Saturday (noon-4pm) and Sunday (noon-3pm), with one EXTRA final day of shopping on Tuesday 12/22 (noon-4pm). 
A sample gallery of works for sale will be posted online at wickfordart.org by November 6th. 
This show/sale runs November 20 through December 22.*
More information is available on the 2020 Small Works webpage:
wickfordart.org/small-works-holiday-sale-2
*Please note: the dates of this sale are different from those announced in early 2020 and published on the WAA 2020 Exhibit Calendar.
WICKFORD ART ASSOCIATION
The Wickford Art Association is a non-profit organization with approximately 450 members from Rhode Island and New England. The association hosts art exhibits, classes, lectures, and workshops in its North Kingstown gallery and has produced the summertime Wickford Art Festival since 1962.  Wickford Art Association is dedicated to educating, encouraging and inspiring artists and art lovers throughout the community.  For more information, (401) 294-6840 or visit