NBAM UP AND OPEN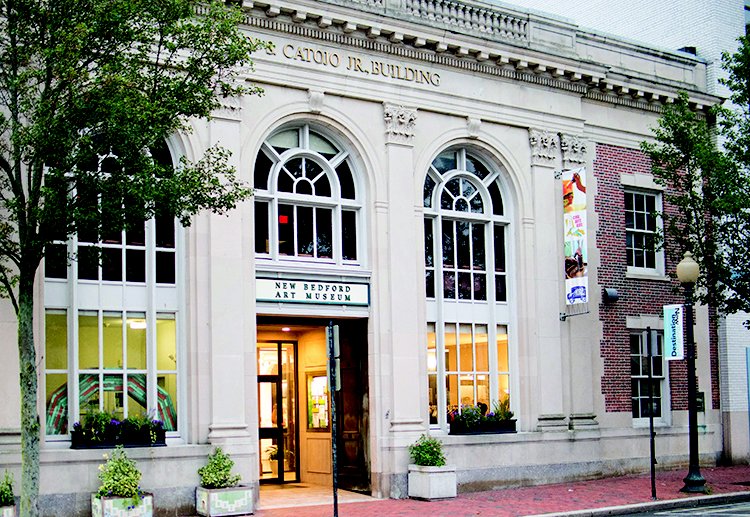 Your generosity has literally built walls, expanded and preserved the City's art collection, delivered lifelong learning opportunities, thrilling events, and outstanding exhibitions. Everything that we do is made possible by your being part of our community. We are so grateful. 
Since mid-March, we have adapted and supported our community in staying connected with art and culture by heading directly out into the community and using online platforms. While it was not the same as in previous years, it was nevertheless amazing what we created together… 
Art-making opportunities for over 2,000 youth since July 2020 using the artMOBILE to distribute art kits throughout New Bedford, totaling our artMOBILE's reach to 30,000 served since 1995
Virtual engagement events that so far have connected 11 artists and 28,761 viewers through interviews and more with web series: Fiber Optic Fridays!, Creative Convos, and Museum Dog.
We have exciting programs and exhibitions planned for you to experience. You are so critical to the future growth and success of NBAM in 2021 and beyond.
We rely on the generosity of our supporters to help us achieve our goals and we ask that you be part of our efforts to bring on NBAM's future through making a tax-deductible donation to our 2020 Annual Appeal. We can hardly wait to show you what we have in store!
We are open! Our hours are Thursday through Sunday from 10 AM – 4 PM.
Advanced booking is required and timed entry tickets may be purchased through our website 
or by phone (508) 961-3072