The train ride will return in 2021 but we hope to still give you a fun Polar Express experience in 2020
It is with a very heavy heart that we have to inform you our Polar Express Train Ride will unfortunately not be running this year.
Trust us, we've tried everything we could to make this work, but with the restrictions in place and everyone's safety as a top priority, it simply would not line up.
The good news is that we are still working on an alternate Polar Express experience for your family to enjoy that is safe, fun, and memorable during this holiday season!!!
Our goal is to make an announcement about this event next week… so stay tuned!
History of Blackstone Valley Polar Express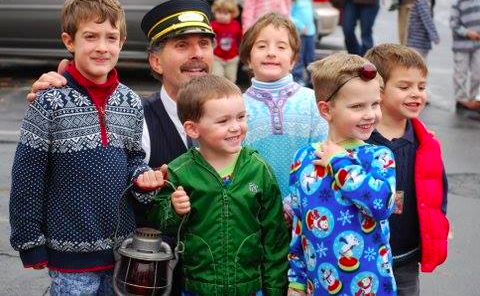 We at Blackstone Valley Tourism Council love (and live) Polar Express!
The Blackstone Valley Polar Express began over 20 years ago (before the movie was ever made) as a small holiday event that at times was in a parking lot with a tent and a few train rides on a weekend.
Each year it has continued to grow as we try to bring this wonderful Christmas story to life. W e are truly honored that Blackstone Valley Polar Express has become an annual tradition to many families. We have literally seen children grow up on the Polar Express.
Blackstone Valley Tourism has placed a tremendous amount of attention and care into presenting the best holiday event we can – addressing every detail – so that your family can have the most memorable experience possible.
From those few trips we've grown to now host over 20,000 people each year from around the country (and some international guests), as well as having the privilege to host Warner Bros. 10th Anniversary Celebration of the movie and have author Chris Van Allsburg join us on-board to read his story to the children.
The train ride will be back in 2021! We hope to see you at what we have planned this year to keep the tradition alive and we'll have more information sent your way very soon!