CURBSIDE PICK-UP SERVICE ONLY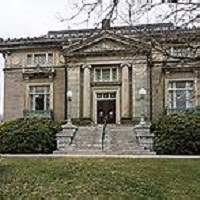 The Library is currently offering scheduled and "on demand" curbside pick-up service only.
We have closed our building as a precautionary measure due to rising COVID exposures within our staff bubble.
We shall continue to provide curbside deliveries during the following hours:
Saturday, 11/21: 9-12 and 1-4pm
Monday, 11/23: 9-12 and 1-4pm
Tuesday, 11/24: 9-12 and 1-4pm
Wednesday, 11/25:  9-12 and 1-2:30pm
You may call us at 508-222-0157 or send an email to apl_ref@sailsinc.org to schedule a pick-up of holds, take & make activity kits, or to request that staff select items for you.
To contact our youth services staff, please email attleborokids@sailsinc.org.  Or, you may show up during one of the above times and call from the parking lot to request "on-demand" curbside delivery service.
Walk-up service is also available during these times.
Our outdoor book drop may be used to return all items including CDs, DVDs and hotspots. Staff can accept any returns that will not fit in the drop slot at the library entrance.
Please note that, in accordance with Mayor Heroux's directive, the library will be closing at 2:30pm on Wednesday, November 25 and will remain closed through the following week.
Our scheduled reopening date is Monday, December 7. This reopening date may be subject to change, so please continue to follow us on Facebook and/or visit our website for the latest updates.
While the library is closed, the outdoor book return will also be locked and no returns will be accepted.
All due dates will be extended to December 15 and all fines will be waived.
Visit our web page at https://attleborolibrary.org/ follow us on Facebook and Instagram @attleborolibrary for the latest service updates.