FALL FUNDRAISER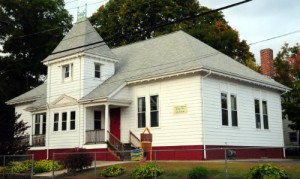 ANDERSON HOUSE
Extra stuff? Want to support a great local cause?
The Anderson House in Attleboro is holding a clothing drive on Thursday, September 30 and Friday, October 1 from 5:00 – 8:00.
Goods will be donated to Savers, and all proceeds will benefit the historic 1896 Anderson House, which provides a safe, convenient, and fun meeting place for local Girl Scouts from kindergarten through high school.
We're collecting clothes, shoes, linens, and accessories. Please place items in tall kitchen garbage bags (13 gal.) or smaller.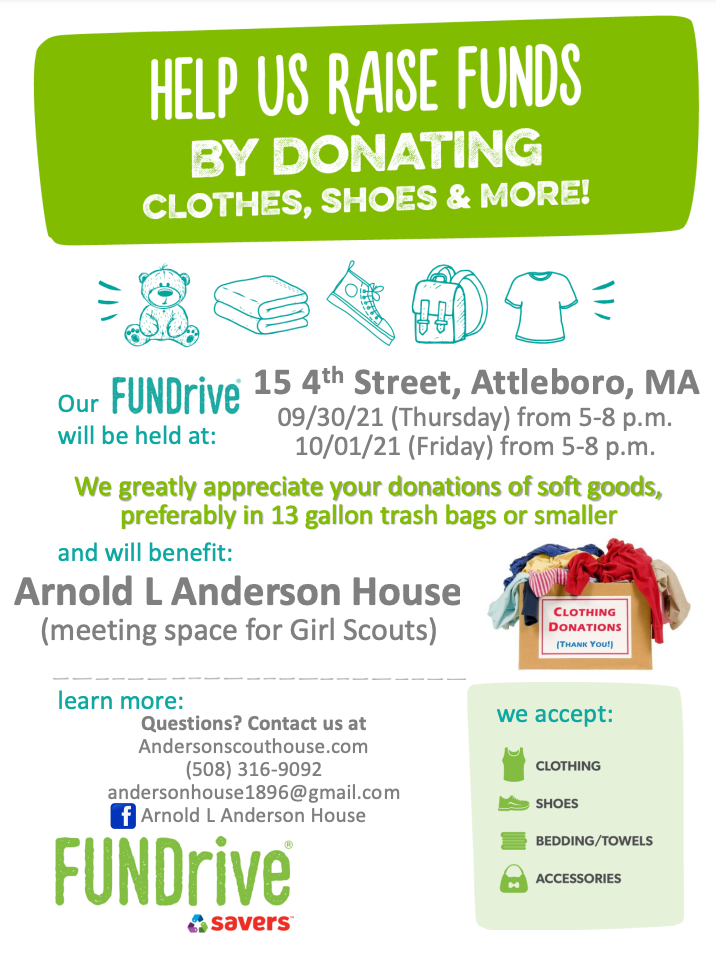 The Anderson House is located at 15 Fourth St. in Attleboro. 
Questions? Contact us at
508-316-9092 or
Facebook Arnold L Anderson House