Master Gardeners announce public programs at Slater Mill for 2016 season
??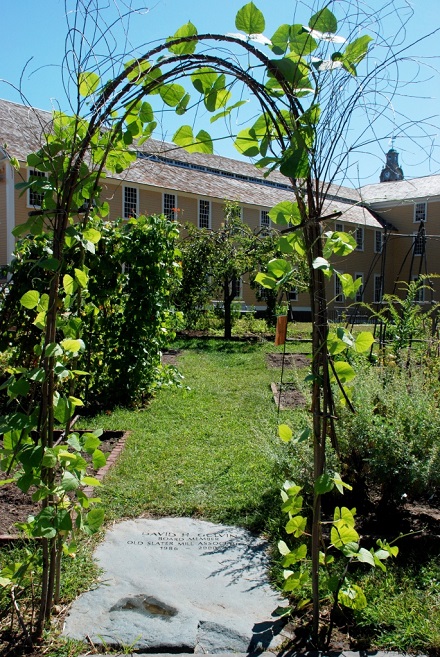 (Pawtucket, RI) ??In 2014, the URI Master Gardeners adopted the Sylvanus Brown House garden at Slater Mill as a community project. Since then, volunteer gardeners have logged nearly 300 hours working on the site, researching 18th and 19th century home-based agriculture in America, and communicating with visitors. Last year, the garden yielded a substantial weekly produce delivery to Blackstone Valley Emergency Food Center, and the hope is to see that yield increase in time.
?????The first year we were able to donate over 100 lbs of produce to the food pantry. We hope to double that this year,??? says Linda McDaniel, co-lead for the Slater Mill project site.
??As they begin their second full year tending the site, the Master Gardener volunteers look forward to raising heirloom varieties, donating produce, and making the garden a learning center for the community.?? The volunteers work in the garden most Wednesday and Saturday mornings. Anyone may stop by to visit the garden, talk to the master gardeners and learn more about sustainable practices.??
??This spring, the Master Gardeners add more public education to their goals, sponsoring a series of free lectures at Slater Mill.
??On Saturday, March 19 at 1:00 p.m., Jeff Rossi will present Herb Gardening with a Historic Flair.?? Rossi, a Hall of Fame URI Master Gardener, leads the Dr. Ruben Mason Medicinal Garden project in historic Chepachet, RI. The garden includes the various plants a doctor may have grown to treat patients at the turn of the 18th century. Rossi will discuss how to cultivate your own herb garden.
??The public is invited for the lecture portion of the annual Northern RI Master Gardeners meeting on Thursday, April 7, beginning at 7:00 p.m. An interpreter from Slater Mill will speak about the Sylvanus Brown House, and then project leaders Beverly Burgess and Linda McDaniel will speak about their work on the garden in the past year.
??Earth Day will be celebrated on Saturday, April 23 from 11 a.m. to 2 p.m., where the Master Gardeners will offer free soil testing, seeds, information and advice. Short talks on seed starting, soil testing, garden preparation, and pruning will be held throughout the day.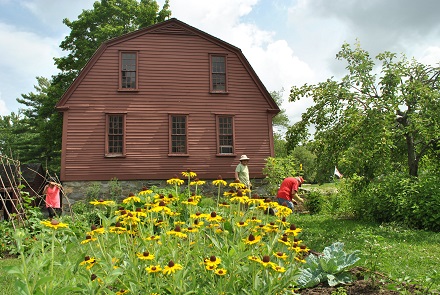 ??On June 11, Linda Hall will speak on Pollinators, and the types of flowers to which these important birds and bees are attracted. That takes place from 10 a.m. to Noon on that Saturday.
?????Linda Hall is an excellent and informative speaker who makes the subject of pollination interesting and entertaining,??? says Beverly Burgess, the projects other co-leader. ???We are very excited to host Linda, Jeff, and the other gardeners who will share their deep knowledge of horticulture.???
??Later in the summer, the Master Gardeners will also be on hand during the annual S.A.M.Fest event on Saturday, August 27. And on a Saturday in September, another soil testing event will be held.
??All events are free and open to the public. Slater Mill is located at 67 Roosevelt Avenue, Pawtucket, RI 02860.?? For additional information visit
slatermill.org
or email info@slatermill.org.