City of Pawtucket Celebrates St. Patrick's Day with Flag Raising Ceremony at City Hall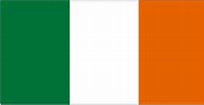 PAWTUCKET – The Pawtucket St. Patrick's Day Parade Committee hosted the annual Irish flag-raising at Pawtucket City Hall this afternoon.
The flag-raising was preceded by a brief speaking program in the City Hall lobby where Master of Ceremonies Shaun O'Brien introduced Mayor Donald Grebien, who spoke of the contributions made by people of Irish heritage to the City of Pawtucket.
In his remarks, Mayor Grebien commended the Parade Committee for their hard work and for keeping the tradition andhistory alive. Mayor Grebien reminded those in attendance that immigrants, past and present, persevered and prospered to make this city into what it is today.  
"May your troubles be less and your blessings be more and nothing but happiness come through your door," said Mayor Grebien.  
Attorney General Peter Kilmartin, a long-time Pawtucket resident, wished everyone a Happy St. Patrick's Day. He said the day is not only for celebrating, but remembering the lessons and history of our ancestors, which are still relevant today.
Treasurer Seth Magaziner said he was happy to be in Pawtucket today to honor the city and the state's Irish heritage. He noted his family's background and experiences emigrating from County Leitrim , Ireland.
Representative Mary Duffy Messier noted many facts and accomplishments of Ireland, including their high rankings in the fields of scientific research and pharmaceuticals. She said it's even easier for Rhode Islanders to visit Ireland from T.F. Green Airport through the new addition of Norwegian Air.
Shaun O'Brien thanked the Parade Committee, police and fire departments, and dignitaries, and honored members of the parade committee and community that passed away.
The ceremony closed with the raising of the Irish flag outside of City Hall by O'Brien, joined by Mayor Grebien, Attorney General Kilmartin, Treasurer Magaziner, Representative Duffy-Messier, and Pawtucket City Councilor Sandra Cano as the Irish national anthem was played.