ACCLAIMED FILMMAKER, DR. DELANEY RUSTON, TO PRESENT ABOUT DANGERS OF "SCREEN TIME" AT BAY VIEW ACADEMY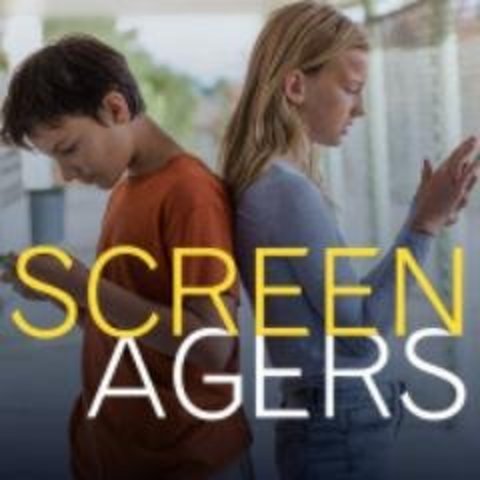 Movie Screening and Panel are Free and Open to the Public 
East Providence, RI: On average, kids spend 6.5 hours per day looking at a screen. That doesn't include schoolwork. What is this doing to our teens? And what can we do about it? These are the questions that physician and filmmaker, Delaney Ruston, tackles in her documentary, SCREENAGERS. She's been featured on PBS, Good Morning America, the Today Show and The Dr. Oz Show, as well as highlighted in the New York Times, the Washington Post and Forbes.
On March 30th, Dr. Ruston will be at Bay View Academy to present SCREENAGERS and talk with parents, students and teachers. This event is open to the public, free of charge. In addition to Dr. Ruston, Bay View welcomes a local panel of experts:
Dr. Justin Schleifer, Child and Adolescent Psychiatrist, Bradley Hospital
Special Assistant Attorney General Tim Healy, Chief of Juvenile Prosecution Unit in the RI Office of Attorney General
Tammy David, East Providence Police Department School Resource Officer
Anna Misurelli, Bay View Lower School Teacher
What:  SCREENAGERS screening and panel
When:  March 30, 2017 at 6:30 PM
Where:  Bay View Academy, Mercy Hall      
Who:  All are welcome – Pre-Registration Required
Cost:  FREE
For more information and to pre-register go to Bit.ly/ScreenagersatBayView
St. Mary Academy – Bay View is an independent Catholic School for girls open to all faiths, Pre-kindergarten through Grade 12, located in East Providence, Rhode Island and sponsored by the Sisters of Mercy. In existence since 1874, Bay View endeavors to provide a quality education preparing girls and young women for the challenges of the global community. St. Mary Academy – Bay View is a college preparatory school accredited by the New England Association of Schools and Colleges.
About the Sisters of Mercy: The Sisters of Mercy – an international community of Roman Catholic women – dedicate their lives to God through vows of poverty, chastity, obedience and service.  For more than 180 years, motivated by the Gospel of Jesus and inspired by the spirit of their founder, Catherine McAuley, the Sisters of Mercy have responded to the continually changing needs of the time.