Celebratory Arts
Weekly Activities at Providence Children???s Museum
July 30 ??? August 6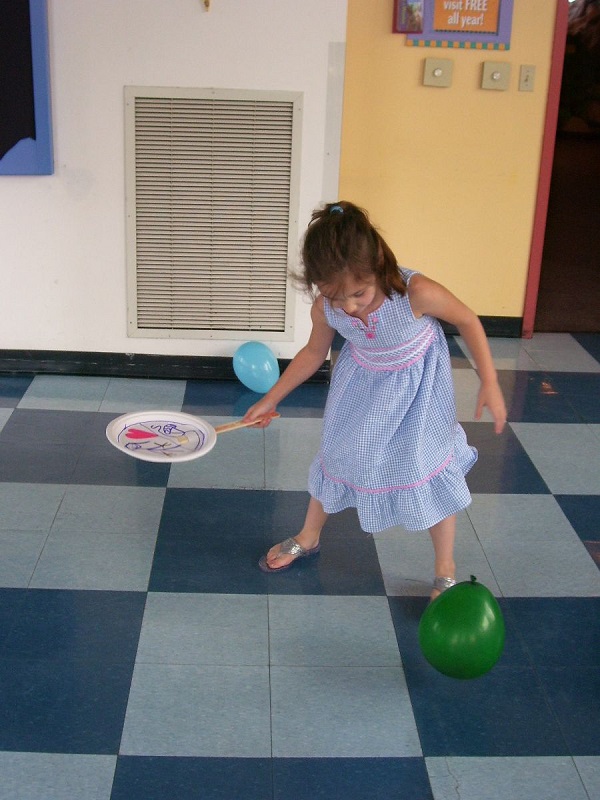 ??BALLOON BADMINGTON
NOW OPEN! Voyage to Vietnam: Celebrating the Tet Festival showcases traditions, customs and values exemplified by the annual celebration of Tet. Through interactive exhibits, families will immerse themselves in Vietnamese culture, gain appreciation for traditions, values and daily experiences of people who live in Vietnam, and discover similarities and differences between their lives in the U.S. and the lives of children in Vietnam.?? Funded through a highly competitive national initiative by the Freeman Foundation Asian Culture Exhibit Series, and developed by Children's Discovery Museum of San Jose, the Voyage to Vietnam exhibition is traveling to nine children's museums as part of a national tour.
Celebratory Arts
Sunday, July 30?? ????? 10:00 AM ??? 3:00 PM
Investigate the decorative arts involved in the celebration of Tet. Practice traditional and modern Vietnamese art-making and decorate our collaborative Tet Archway!
Underwritten by Hasbro Story Telling.
No Time to Waste
Monday, July 31?? ????? 11:30 AM ??? 2:30 PM
Kids and adults learn what's so funny about trash during an interactive family comedy that gives a lighthearted look at the three R???s of protecting the environment ??? reducing, reusing and recycling. Three 20-minute shows at 11:30 AM, 12:30 PM and 1:30 PM; recommended for ages 5 and up.
Underwritten by the Dominion Foundation.
Tails and Legends
Tuesday, August 1 – Sunday, August 6?? ????? 10:00 AM ??? 3:00 PM
Stories and animals are important parts of Vietnamese culture-explore the Vietnamese Zodiac and the stories behind its creation through music, drawing and games.
Underwritten by the Levy Foundation.
Get Out! Balloon Badminton
Tuesday, August 1?? ????? 1:00 PM ??? 3:00 PM
Draw a design on a paper plate racket, then use it to bat balloons through the air! Create a game to play with friends, or see how long you can keep the balloon up. Get out and play in the Museum???s Children's Garden each Tuesday afternoon in August!
Underwritten by National Grid.
Wheels at Work! Tow Truck
Wednesday, August 2?? ????? 10:00 AM ??? Noon
Explore vehicles you see out in your community up close, and talk with the people operate them. This week, check out a AAA Northeast Tow Truck.
Underwritten by Amgen
Voyage to Vietnam: Story Time
Thursday, August 3?? ????? 10:30 AM & 11:15 AM
Embark on imaginative journeys while listening to Vietnamese tales, myths, stories and legends read by Museum Staff and South Providence Library???s Tien Tran.
Underwritten by the Levy Foundation.
MetLife Family Friday ?????Free at Five!????????????????????
Friday, August 4?? ????? 5:00 – 8:00 PM
The Museum is open free from 5:00 – 8:00 PM for ???MetLife Family Friday ??? Free at Five!,??? sponsored by MetLife Foundation.?? Stay out late and splash, play, explore and discover!
From 5:30 PM ??? 7:30 PM, ask questions and learn some tips all about backyard safety, including pools, playsets and more! Look for the 4-Safety Van during Free Friday presented by Hasbro Children???s Hospital 4-Safety Program.
Visit www.ChildrenMuseum.org for a full calendar of events.
Providence Children???s Museum ??? play is powerful!
The Museum is located at 100 South Street in Providence???s Jewelry District.?? September through March, open Tuesday through Sunday and Monday school holidays, 9 AM to 6 PM, and selected Fridays until 8 PM.?? April through August, open 7 days.?? Programs are free with Museum admission of $9.00 per person; always free for Museum members.?? Call (401) 273-KIDS or visit www.ChildrenMuseum.org.