Why hundreds of female meteorologists?? donned purple for Pi Day
AccuWeather reports?? weather broadcasters from across the country once again reunited on Pi Day to encourage the involvement of women and young girls in science, technology, engineering and mathematics (STEM).
However, for the third annual #DressForSTEM, local and national female meteorologists are doing away with "The Dress" and instead invited people of all backgrounds to join them in wearing purple clothing on March 14.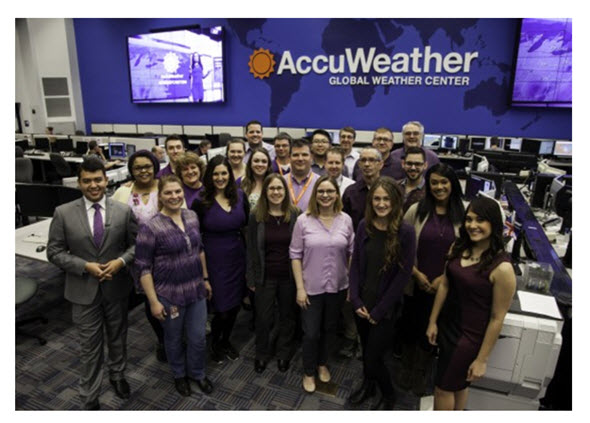 AccuWeather celebrates #DressForSTEM on Pi Day 2018. (Photo/Vern Horst)
Photos of meteorologists matching in the famous dress originally went viral in December 2015 and later merged with Pi Day, which celebrates the mathematical constant of 3.14.
"We realized that we were limiting it to just ourselves when there are so many other STEM careers," said AccuWeather Broadcast Meteorologist Julia Weiden, who originally proposed the idea of female broadcasters donning the same dress.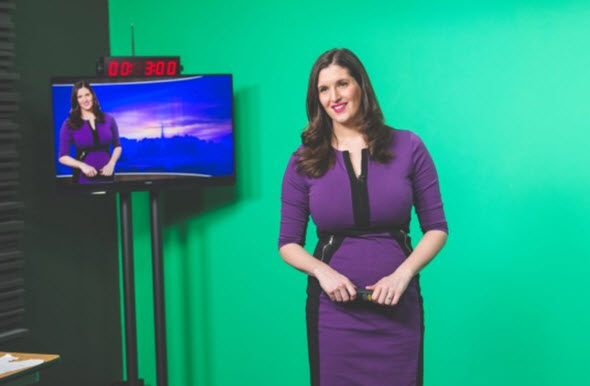 AccuWeather Broadcast Meteorologist Julia Weiden wears a purple version of "The Dress." (Photo/Taliya Riesterer)
The goal of this year's #DressForSTEM differs from previous years in that it aims to encompass women in STEM fields beyond just broadcast meteorology
"We figured we want to expand and let everyone get in on the fun, so this year, we decided to ditch that dress," Weiden said.
Women in STEM careers
"We figured we want to expand and let everyone get in on the fun, so this year, we decided to ditch that dress," Weiden said.
"Girls and women think differently than men, in a good way, and have their own set of experiences to bring into the field," said AccuWeather Meteorologist Courtney Spamer. "With these unique female perspectives, there could be new innovations and breakthroughs in a whole host of fields."
Women comprise nearly half of the workforce, yet hold only 24 percent of STEM jobs, research has shown. This has remained the case in recent years, despite the fact that college-educated women have increased their share of the overall workforce, according to the United States Department of Commerce.??
Research has also revealed that women are less likely to enter and more likely to leave business roles in tech-intensive industries, according to Catalyst, a nonprofit organization focused on expanding opportunities for women.
In the male-dominated field of broadcast meteorology, a mere 8 percent of chief meteorologist positions are held by women, according to the American Meteorological Society.
Female meteorologists in support of the national #DressForSTEM movement hope to see the numbers grow across all STEM fields.
"I've been fortunate enough to work with a great blended team," said AccuWeather Broadcast Meteorologist Brittany Boyer. "But I have seen stations that only have a male-dominated team, and you just question why there are four or five men when you can have some women mixed in."
Encouraging young girls, women
"I think, in a lot of cases, girls tend to typically outperform boys in math and science at young ages," Weiden said. "But once they get to high school, there's this divide that happens where girls who are good at math and science decide, 'No, I don't want to pursue that as my career.'"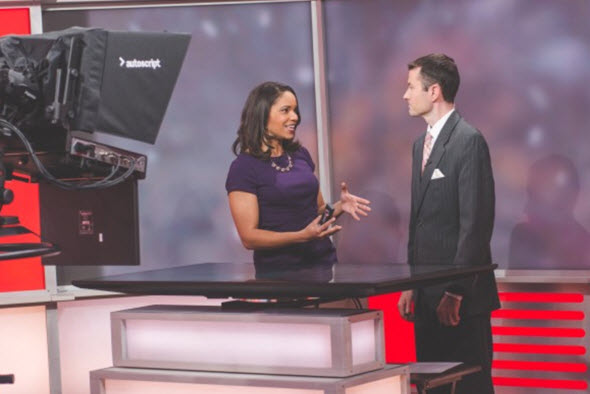 "I would say to young women that are interested in STEM fields to just follow your heart, follow your passion," said AccuWeather Broadcast Meteorologist Brittany Boyer. (Photo/Taliya Riesterer)
In higher education, although women in 2013 earned just over half of science and engineering bachelor's degrees, their participation in these areas significantly differed by specific fields of study, according to the National Girls Collaborative Project.
Women earned 17 percent of computer science degrees, 19 percent of engineering degrees and 43 percent of mathematics degrees, statistics showed.
"Getting into the STEM field can be really challenging," Boyer said. "There are times when you're going to want to give up, but don't give up!"??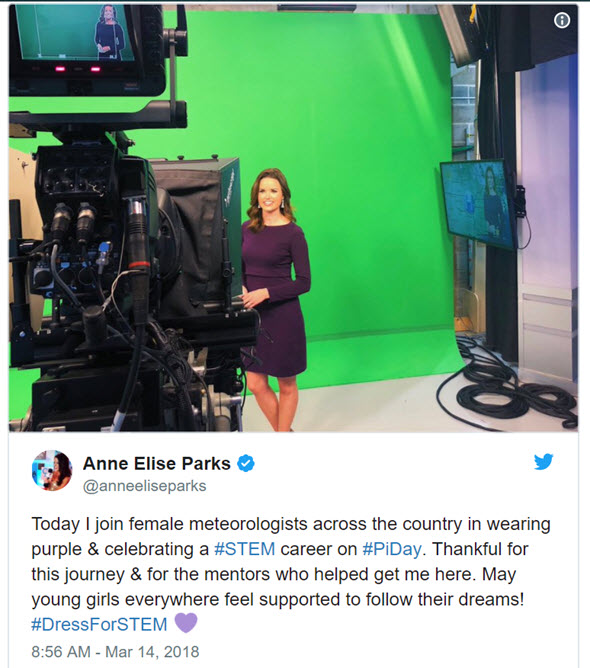 AccuWeather meteorologists aim to encourage young girls and women to pursue whichever field fuels their passion, whether it be within STEM or other areas.
"They should choose something they're interested in and go for it, and not hold back because what they want to study maybe isn't STEM-related," said AccuWeather Broadcast Meteorologist Laura Velasquez.
"Man or woman, I want them to just study something and get involved in something that they really enjoy and feel strongly about," she added.
"One of my favorite parts of my job is being able to show girls how fun and rewarding that science can be," Spamer said. "Once they grasp onto that joy, they just need the reassurance that they can keep up with the boys."
By Ashley Williams, Staff Writer for AccuWeather.com