Sen. Da Ponte and Rep. Cunha bill creating Day of Portugal license plate signed into law
??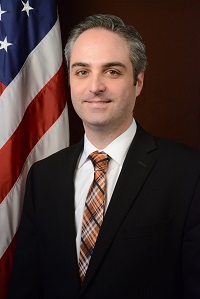 DANIEL DA PONTE
STATE HOUSE ??? Sen. Daniel Da Ponte (D-Dist. 14, East Providence) and Rep. Helder J. Cunha???s (D-Dist. 64, East Providence) legislation (2018-S 2485A / 2018-H 7865aa) that creates a Day of Portugal and Portuguese Heritage in RI, Inc. vehicle license plate was signed into law by Governor Gina M. Raimondo.??
???I look forward to celebrating the Day of Portugal every year and this license plate will help to ensure that this wonderful celebration of Portuguese culture and historical contributions continues for generations to come.?? This year???s event is even more special with the inclusion of the President and Prime Minister of Portugal joining the festivities.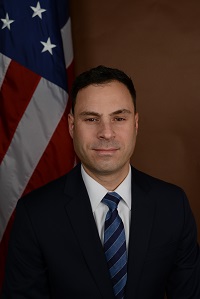 HELDER J. CUNHA
???The Day of Portugal is an event that I have been participating in my entire life and I have to thank the fine people who plan and operate the celebration every year.?? This license plate will help them continue to honor and celebrate the vast history, customs and way of life shared by Portuguese people around the globe.?? I am also quite excited to welcome the President and Prime Minister of Portugal to this year???s very special Day of Portugal,??? said Representative Cunha.
The Day of Portugal is a holiday celebrated every year on June 10th in every corner of the Portuguese-speaking world.?? Day of Portugal and Portuguese Heritage in RI, Inc.???s mission is to celebrate the Day of Portugal, to preserve the traditions of the Portuguese culture for future generations, and to promote the contribution of the Portuguese people,?? language and culture to the rich fabric of the State of Rhode Island.
As with other specialty plates, Day of Portugal plate will include a $40 issuance surcharge for those individuals ordering them, with $20 of that going to the Day of Portugal and Portuguese Heritage in RI, Inc. to assist in fundraising and furthering of its mission and the other $20 going to the state???s general fund. A $10 surcharge for annual renewal of the plates would go directly to the foundation.
A minimum pre-paid order of 900 sets of plates is required before the Division of Motor Vehicles will begin issuing them.
Both Senator Da Ponte and Representative Cunha also sponsored resolutions (2018-S 2961 / 2018-H 8302) welcoming the President of Portugal, Marcello Rebelo De Sousa, and the Prime Minister of Portugal, Ant??nio Costa, to the state of Rhode Island.?? The President and the Prime Minister are coming to Rhode Island to take part in the Day of Portugal celebration. The resolutions were passed by the full General Assembly.??
For more information??visit