Opening Reception: Thursday, September 27, 5:30-8 pm
VETS Gallery, One Avenue of the Arts, Providence, RI??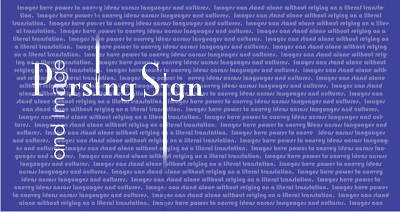 You are?? cordially invited to our Parsing Sign and Image Opening Reception.
This open-juried exhibit?? sought submissions that consider the influence of letters, text, signs and language.
Juror: Kaveh Mojtabai,??Founder and Publisher of Artscope Magazine.
Images have power to convey ideas across languages and cultures.
Images can stand alone without relying on a literal translation.
Today our visual fields are filled with imagery (television to Instagram) and a literate mind unconsciously reads text without considering it.
You don't have to tell yourself to read a stop sign – you just do.
From road signs and graffiti, to pop-up ads and text messages, we are constantly and instantaneously ingesting language and its message.
How does the involuntary practice of reading, translating, influence the artistic practice?
Can text itself stand as an image, or will our minds always connect to a literal meaning?
Must a word always carry meaning, or can words and letters act as graphic elements of pattern and design?
VISIT US