THE ART EXCANGE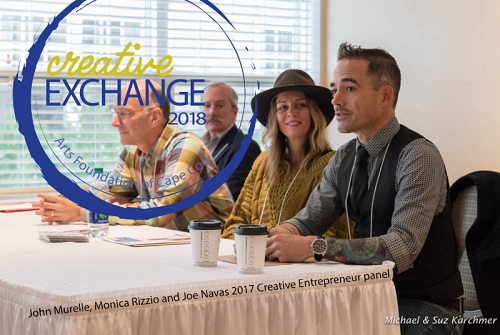 October 19, 2018
Registration opens at 8 am
Performance by Dance The Yard 9 am
Keynote and Welcome 9:30 am
Tilden Arts Center??at Cape Cod Community College
Come connect, be Inspired and??exchange ideas!
The 2018 Creative Exchange highlights artists in??every medium ??? including writers, performing artists, and visual artists ????? and features outstanding speakers on an array of topics as well as plenty of time for networking. Many past attendees have great stories about the connections they???ve made at the Creative Exchange.
Check out the line up and panelists for 2018.
Keynote 2018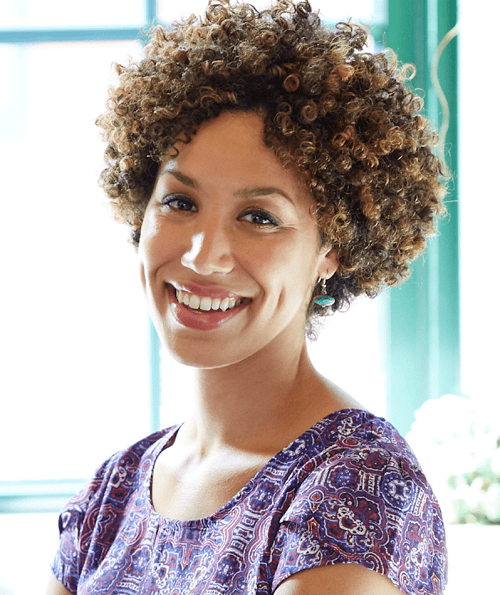 Elisa H. Hamilton is a multimedia artist whose practice focuses on the creation of inclusive artworks that emphasize shared spaces and the hopeful examination of our everyday places, objects, and experiences. ??Read more about Elisa.
Featured topics for 2018:
Revitalize, Inspire, and Engage Through Community Events
Overcoming Creative Blocks
Arts and Social Commentary
No Starving Artists
Integrating Healing Arts
and back by popular demand:??Storytelling and the Test Tube Lounge!
Performance by: Dance the Yard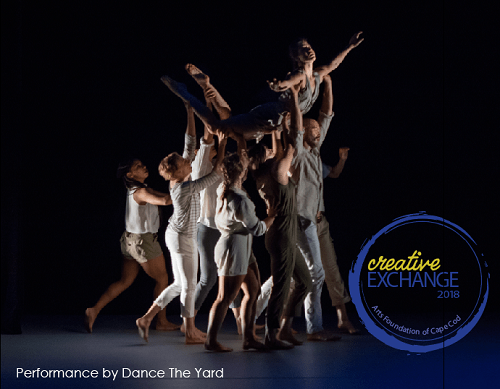 Event Cost
$45 FOR MEMBERS
$75 FOR NONMEMBERS (comes with a one year individual membership)