Harvest Craft Fair & Yard Sale To Benefit Mansfield Adult Day Health??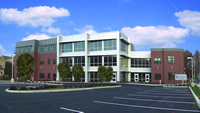 MANSFIELD, MA ??? Mansfield Adult Day Health Center will host a Harvest Craft Fair and Yard Sale, Saturday, October 13th from 9:00 AM to 3:00 PM at 300 Branch Street, Mansfield, Mass.
Find inspiration and affordable bargains as you peruse holiday decorations and more presented by a variety of craft makers, including jewelry, photography, knitters/needle pointers/sewers, scent/soap makers, and more.
Shoppers are also sure to find a tasty treat or two at our Bake Sale.
Bountiful bargains await visitors at our Yard Sale featuring:?? books, clothing, durable medical equipment, furniture, household goods, and more.
Proceeds from the event support Mansfield Adult Day Health Center???s Activity Fund.
Our array of specialized groups and activities continues to grow as our clients identify their interests and preferences. Among the activities we currently offer are:?? Snoezelen Therapy [an innovative, multi-functional sensory environment designed for a number of users, including elders and those with Alzheimer???s Disease and other dementias, people with learning disabilities or Autism; freshwater aquarium; personalized memory/music program for clients of all abilities; music appreciation group led by our certified activity director; touch screen computers and voice activated computers for games, web surfing, etc.; Kindle Fire tablets for reading, games, web Surfing, etc.; secure courtyard with raised garden beds; horticultural/gardening group/winter sowing group; weekly spiritual reflections group; daily ???early bird??? activity group; and, Wii games.
About Mansfield Adult Day Health Center
Mansfield Adult Day Health Care, located in Mansfield, Massachusetts, serves frail elders, adults with medical needs, and disabled adults of any age who need nursing care, social services and supportive assistance during the day. Mansfield Adult Day Health Center is fully licensed by the Massachusetts Department of Public Health. Mansfield Adult Day Health Center is a member of the Massachusetts Adult Day Services Association and is an affiliate of Community VNA.