CAREGIVER SUPPORT GROUP
??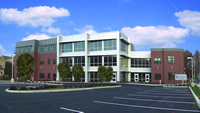 Are You a Caregiver?
One helpful way to care for yourself is to attend a support group. For caregivers of frail elders or disabled adults, the Norwood Adult Day Health Center offers a free monthly support group facilitated by an experienced social worker.
Meetings are held on the last Tuesday of each month from 10:00AM ??? 11:45AM.
The staff can also care for your loved one, giving them an opportunity to be with their peers, while you are in the group.
Pre-registration is required for this care.
Contact the Support Group Facilitator with questions or to register at 781-769-4495.
Meetings are open to the public and held at Norwood Adult Day Health Center, 595 Pleasant Street, Norwood, MA 02062.
The Center is a program of Community VNA in Attleboro. To learn more about adult day health care visit www.norwoodadhc.com.
Drop-ins are always welcome!
Upcoming meetings are scheduled as follows:
May 30, 2017
June 27, 2017
July 25, 2017
August 29, 2017
September 26, 2017
October 31, 2017
November 28, 2017
December 2017 – No meeting
About Community VNA
Community VNA has been dedicated to enhancing health, wellness and quality of life for more than 100 years, providing a range of services, including: Home Health Care, Hospice Care, Palliative Care, Private Care, Adult Day Health Care, Alzheimer???s Assistance Program, as well as Lifeline services and annual Elder Dental Clinics.????
Community VNA has been awarded 2016 Home Care Elite Status (ranked among the top 25% of home health care agencies nationwide) marking the sixth year of this recognition. This recognition is based on publicly available performance measures in quality outcomes, best practice implementing patient experience, quality improvement and consistency, and financial performance.
For more information, visit www.communityvna.com or Like Us on Facebook.