Fish Window Cleaning Increases Workplace Productivity With ??Clean Windows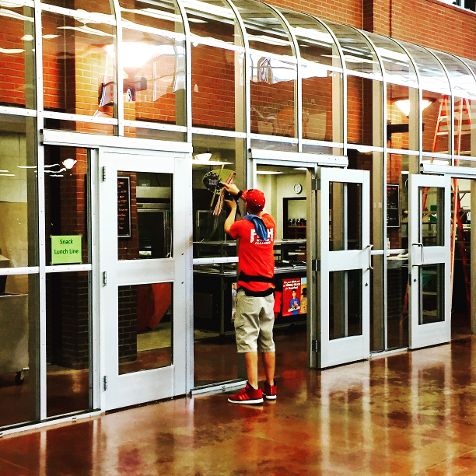 Studies Show Clean Windows Play a Key Role in Office Efficiency
??Fish Window Cleaning??, the nation???s premier window cleaning service, is improving workplace morale across the country. Studies show that a lack of sunlight in office buildings can negatively affect employees??? self-esteem and productivity. Fish Window Cleaning leads the industry in year-round commercial window cleaning that can boost employee satisfaction.
Psychology Today reports that natural light can drastically improve performance in the workplace. Studies show there is a strong correlation between employees??? exposure to daylight and their subsequent sleep, activity level and quality of life. The more access to natural light employees have, the more content they report feeling.
Cornell University???s Daylight and Workplace Study, reveals workers seated by a window report an 84 percent drop in symptoms associated with computer vision syndrome, which is caused by prolonged screen use. These symptoms include eyestrain, headaches and blurred vision. The study also finds these same employees experienced a 2 percent boost in productivity. That???s the equivalent to around $2 million worth of value over the window???s lifetime. The average American spends 90 percent of their time inside, so it???s important to optimize the available sunlight through windows that are clean.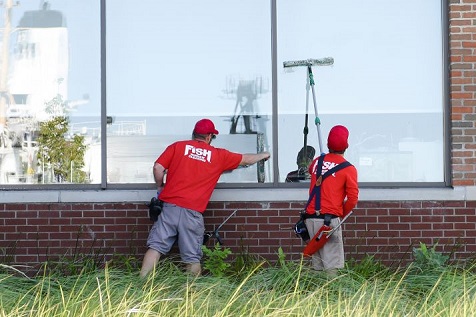 ???The impact of a clean window goes far beyond aesthetics,??? says Randy Cross, President of Fish Window Cleaning. ???Employees take pride in working at a company that is clean, neat and organized. If you want to increase employee morale and efficiency, start by increasing natural light. Fish Window Cleaning keeps your windows looking great for you on a regular basis.???
Dirt and pollution can build up over time and dim corporate windows. Dirty, obscured windows block valuable natural light and negatively impact worker productivity. Fish Window Cleaning has 40 years of experience in making workplace windows clean and cheerful.
Fish Window Cleaning is the world???s largest window cleaning service with locations in 44 states. FISH window cleaners are licensed, bonded, insured and professional. In addition to commercial and residential window cleaning, Fish Window Cleaning offers services such as mirror, skylight and chandelier cleaning. For more information, visit FishWindowCleaning.com.

About Fish Window Cleaning??
Fish Window Cleaning was founded in St. Louis in 1978 and is now the largest window cleaning franchise in the country with over 275 nationwide locations. FISH provides service to more than 200,000 commercial and residential customers nationwide. Free estimates and customized service plans tailored to each customer???s needs and budget are just a few offered benefits.
For more information, visit??www.fishwindowcleaning.com, or call 1-877-707-FISH (3474).