"FUR – FINS – FEATHERS"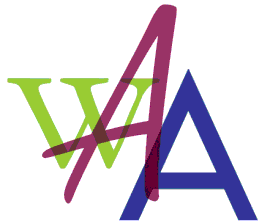 "Fur – Feathers – Fins" Call for Entries and Exhibit North Kingstown (RI) Wickford Art Association (WAA) will present "Fur – Feathers – Fins" from April 3 to 26, 2020.
Admission to the gallery, located at 36 Beach Street, North Kingstown, RI is free and open to the public.
The Call for Entries registration: Tuesday- March 31 (11am-6 pm), Wednesday- April 1 (11am-3pm), and Thursday- April 2 (11 am-3 pm). Artists may refer to www.wickfordart.org for submission guidelines and entry fees.
Call for Entries registration is open to all artists (WAA members or nonmembers) and all media.
The theme for the show is ANIMALS IN ART.
The juror is Kendra Bidwell Ferreira of KJF Design in Middletown.
With a degree from Massachusetts College of Art with a concentration in printmaking, Kendra is a signature member of the Colored Pencil Society of America, a Fellow Member of the American Artists' Professional League, artist member of Catharine Lorillard Wolfe Art Club and Providence Art Club.
Kendra's work has been included in many national and international art exhibitions and she is a recipient of numerous awards for her work. The "Fur – Feathers – Fins" opening reception will be held Friday- April 3, 2020 (6:30-8:30 pm) at the WAA Gallery in North Kingstown, RI. Ms. Ferreira, WAA Staff and Board of Directors will present awards with cash prizes at 7:00 pm.
The Wickford Art Association is a non-profit organization with over 450 members from Rhode Island and New England. The association hosts art shows and classes in its North Kingstown gallery and has produced the Wickford Art Festival every July since 1962. Wickford Art Association is dedicated to educating, encouraging and inspiring artists and art lovers throughout the community.
Wickford Art Association hours are Tuesday through Saturday from 11:00 am-3:00 pm and Sunday 12:00 pm-3:00 pm.
For more information, (401) 294-6840 or visit
www.wickfordart.org