Dear Fellow American,
I hope you are having a fine week.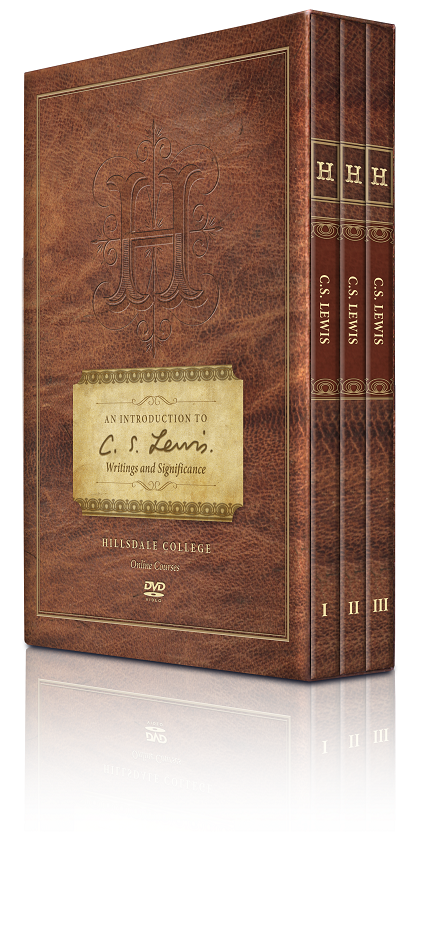 Though Hillsdale College is well known for educating Americans about the Constitution and founding principles through free online courses, one of our most popular courses has been about a famous British author—C.S. Lewis
In fact, our free online course, "An Introduction to C.S. Lewis: Writings and Significance," has more than 440,000 people enrolled.
C.S. Lewis was a war hero, a bright light during some very dark hours in world history. While he may be best known for his landmark Chronicles of Narnia series, he was also a brilliant philosopher, writer, and Christian apologist. That's why we decided to develop this online course. Since launching it, I've received an outpouring of thanks for offering a course that covers the breadth and scope of Lewis' writings.
We've also heard from many of our friends that they would love to own a DVD version of this course. So, I'm pleased to announce that the C.S. Lewis course is now available on DVD. You can add this set to your home library or give it as a gift.
Supplies are limited, so get this special edition of "An Introduction to C.S. Lewis: Writings and Significance" on DVD today.
Reserve your DVD set now using this secure link, while they last:
https://secure.hillsdale.edu/ be-the-first-to-get- hillsdales-new-c-s-lewis-dvd- set/
Warm Regards,
Larry P. Arnn
President, Hillsdale College
Pursuing Truth—Defending Liberty since 1844