2020 NEA BIG READ: Attleboro – Anime, Witches, Mythology & Virtual Art Extended.
ATTLEBORO – Witches have been persecuted since the Bronze Age but, you'll learn in a NEA Big Read virtual lecture Wednesday, Sept. 30, not all witches are "bad."
And witchcraft is relevant to current world events.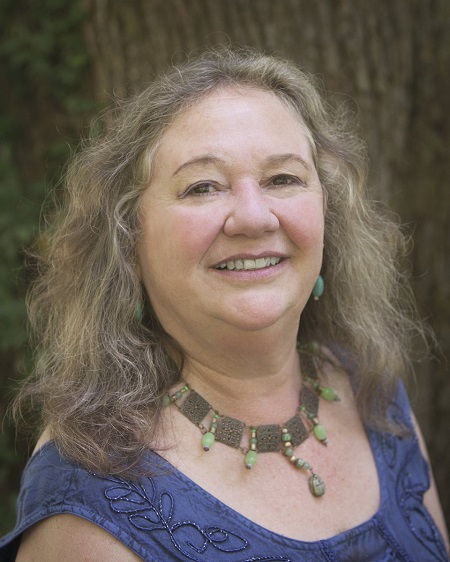 ELLEN
Ellen Evert Hopman, an author of numerous books, a Druid and an herbalist, will trace the persecution and misunderstanding of witches from the earliest of times through the Middle Ages and the Salem witch trials to modern times. Her virtual talk is at 7 p.m. via Zoom.
Her presentation will be based on her book, "The Real Witches of New England – History, Lore and Modern Practice." The NEA Big Read program website attleboros1abc.org, has more information and steps for signing up using the Events link.
The NEA Big Read novel this year is "Circe" by Madeline Miller, which puts a female twist of an old Grecian tale of an arduous journey.
At 7 p.m. on Thursday, Sept. 24, there will be a workshop on Zoom exploring the mythological roots of Japanese anime with Sarah Hodge-Wetherbe. The program is entitled "Hunting the Forest Spirit: Mythological Anime."
This week, Sept. 21-25, children in grades 3rd to 8th can sign up to get a Take & Make Craft Kit with a mythology theme. Register by emailing attleborokids@ sailsinc.org or calling 508-222-7820 to reserve your craft while supplies last. 
Students in grades 3rd to 12th can sign up for Virtual Camp Half Blood for some mythical fun. It's an hour of mythical trivia and fun based on the Percy Jackson series and running 3:30-4:30 p.m. Tuesday, Sept. 29 via Zoom. Visit attleboros1abc.org to register.
For those who have not picked up a free copy of "Circe" from the NEA Big Read, there will be an opportunity to do so at the Attleboro Farmers market 9 a.m.-1 p.m., Saturday, Oct. 3, at O'Connell Field at Capron Park.
Due to popular demand, the Attleboro Arts Museum's Circe exhibit, "Scylla: The Ugly Truth Revealed," original works by local and regional artists, continues online at
https://attleboroartsmuseum.org/scylla-the-ugly-truth-revealed/
According to her representative, Circe author Madeline Miller's reaction to the virtual Scylla exhibit was "WHOA!!! That is incredible!! I'm so in awe–love that art so much."
There will also be numerous book club discussions for adults and children. A full list of events in September and October is available online at attleboros1abc.org
To help fund Big Read programming, Attleboro's 1ABC Committee has received a $15,000 NEA Big Read grant from the National Endowment for the Arts. Also contributing funding for the two months of events in September and October are Bristol County Savings Bank Charitable Foundation, the Attleboro Cultural Council, Friends of Attleboro Public Library, Rotary Club of Attleboro and the Trustees of the Attleboro Public Library.
NEA Big Read: Attleboro partners include the Attleboro Arts Museum, Attleboro Area Industrial Museum, Attleboro Farmers Market, Attleboro Land Trust, Attleboro Public Library, Attleboro Public Schools, Bishop Feehan High School, Bridgewater State University, Bristol Community College, Community VNA, DoubleACS, The Literacy Center, and The Sun Chronicle.
For more information and to register for events, visit attleboros1abc.org or call the Attleboro Public Library at 508-222-0157.
NEA Big Read is a program of the National Endowment for the Arts in partnership with Arts Midwest. It encourages residents of a community to read the same book at the same time and enhance the shared experience through local arts and culture activities.