IBEW LOCAL 103 APPLAUDS NOMINATION OF BOSTON MAYOR MARTIN J. WALSH FOR U.S. SECRETARY OF LABOR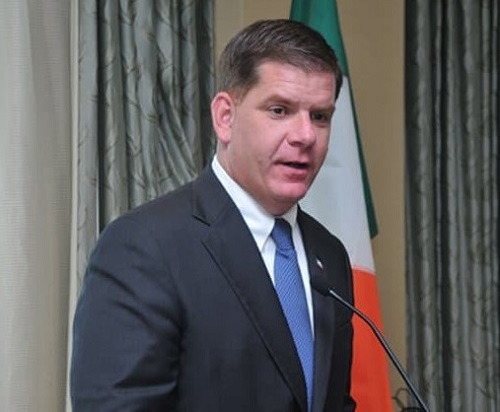 MARTIN WALSH-MAYOR OF BOSTON
DORCHESTER, MA – IBEW Local 103, the largest electrical workers union in New England, released the following statement applauding the nomination of Boston Mayor Martin J. Walsh for U.S. Secretary of Labor.
"Marty Walsh is a tremendous leader with the kind of empathy, vision, and commitment to working families that our nation needs.
IBEW Local 103 has seen firsthand that Marty Walsh is a champion for all working people. We share his values that every worker deserves access to great training, great careers, and a chance at the American dream.
As an organizer, legislator, and Mayor, Marty Walsh has demonstrated his profound commitment to making stronger communities and safer workplaces.
He has always centered the needs, health, and safety of workers in his approach – and we are thrilled to hear that he will be the next U.S. Secretary of Labor.
We look forward to working with the Biden-Harris administration and with incoming Secretary Walsh to ensure a future in our industry and beyond where all workers have family-sustaining careers that help to expand the middle class.
It is testament to the vision and values of the Biden-Harris administration that they will be ensuring with the help of Marty Walsh that the Department of Labor once again focuses its efforts on improving the lives of workers across this country." – Lou Antonellis, Business Manager and Financial Secretary-Treasurer, IBEW Local 103
About IBEW Local 103:
IBEW Local 103's mission is to provide the best trained, most efficient, and safest electricians and telecommunications specialists, while fostering their Union's values of economic fairness, equal opportunity and charitable giving in the communities where their members work, live, and raise their families.
Working for better wages, benefits, and working conditions is only one part of Local 103's focus. Our members take pride in giving back their time and expertise to causes and charities serving those less fortunate.