THE NEIGHBORS' DIALOGUE: JANUARY 13, 2021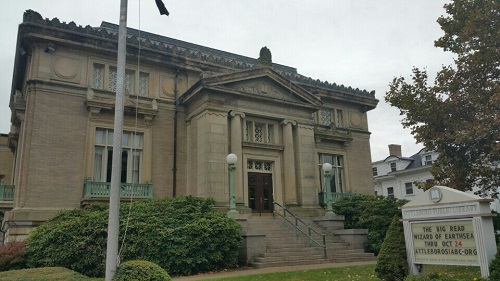 The Attleboro Public Library and its partners are hosting the fifth Neighbors In Dialogue virtual conversation on Wednesday night, January 13 at 6pm.
Each of the Neighbors in Dialogue events has its own topic, with the January theme looking at what racism looks like in the American educational system.
The event is two hours long and includes both a viewing of a short video and facilitated small group conversations.
At the end of the meeting, groups share what they've discussed and learned.
Feedback from participants to the event organizers is welcomed and encouraged. You do not need to be a resident of Attleboro to participate.
Everyone must register ahead of time in order to get a link to the Zoom meeting.
Visit the events calendar on the Library webpage
to register, or call the library during business hours.
Many community groups and individuals collaborate to create Neighbors in Dialogue events. They include the Attleboro Public Schools, Be Heard Coalition, Greater Attleboro Interfaith Network, Attleboro Area Interfaith Collaborative, Attleboro Council on Human Rights, MLK Committee and City Councilor, Cathleen DeSimone.
The Library is thrilled to be a part of these civil, heartfelt conversations centered around difficult topics. Our community is making the world a better place for everyone by looking to understand racism from a variety of perspectives.
While we also offer plenty of books and movies on these themes, honest conversations with neighbors make the understanding more meaningful.
For further information, please contact the library's Interim Director, Amy Rhilinger at