65 OLDER STARTS TODAY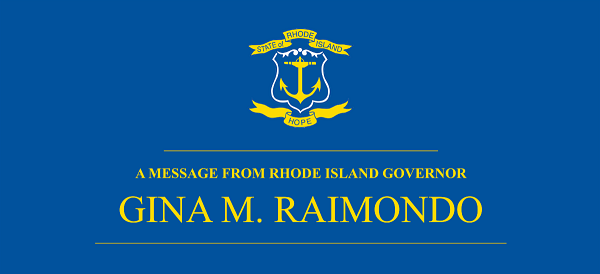 Starting today, all Rhode Islanders 65 years old or older are eligible to get the COVID-19 vaccine. If you're in that age group, you can schedule your appointment at one of the three types of vaccination clinics. 
1) State-run vaccination sites: Book your appointment online at 
VaccinateRI.org or by calling 844-930-1779.
2) Municipal sites: Contact your municipal government using their website or phone number, which you can find here.
3) Pharmacies: To schedule an appointment through a pharmacy visit CVS.com or Walgreens.com/ScheduleVaccine
I'm grateful to our National Guard and to the Rhode Island Department of Health for their incredible work in launching Phase 2 of our vaccination campaign. Because of their work over the last few months, we're now in a position to rapidly distribute vaccines at centralized locations to Rhode Islanders across the state.
I have another piece of good news to share. Phase 1 of the campaign focused on vaccinating our highest-risk populations: health care workers, Rhode Islanders in nursing homes and other congregate care settings, older Rhode Islanders, and Rhode Islanders in high-density communities. As a result, we've seen our hospitalizations drop more quickly than our neighboring states and the national average. Because of that improvement, today we announced that we will be closing both of our field hospitals. Out of an abundance of caution, we're going to keep the equipment in place to treat a potential surge. But as it stands today, our existing hospital infrastructure is more than capable of handling the current pace of COVID-19 patients.
This is a sign of the enormous effort and sacrifices that all Rhode Islanders have made over the last few months. Thank you, . and let's keep going. If we continue to wear a mask, get tested often, and get vaccinated when eligible, we're going to get through this
Gina Raimondo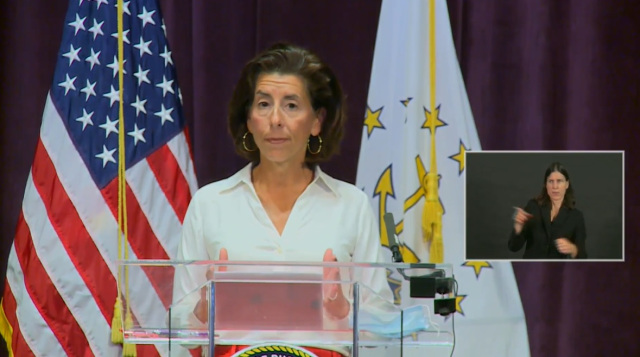 Governor