"Magical… the sheer breadth of the imagery is unlike anything you've seen before." –Los Angeles Times
Merging animated vistas and her own moving shadow, Matreyek's newest work is a visually stunning examination of the connections between humans and climate change. Featured at TEDGlobal, Sundance, and Lincoln Center, to name a few, this is Matreyek's third project with FirstWorks.Our Earth Day Livestream on April 22 will be followed by a post-show Climate Conversation with the artist. This discussion will reflect on art and activism, and ways we can work together to effect meaningful change.
Presented as part of FirstWorks' Earth First program, designed to promote innovative thinking through the arts around intractable climate-related problems. Earth First engages students in academic and creative projects that utilize arts-intensive, in-school or virtual experiences to communicate compelling ideas of social responsibility and global interconnectedness. 'Infinitely Yours' is available on-demand to the education community through May 15 – register here for educator access.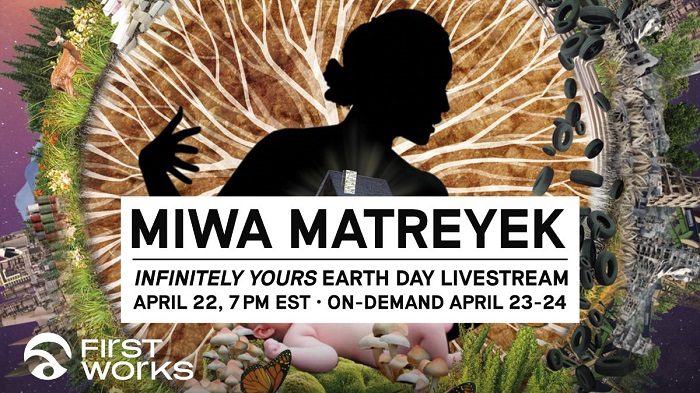 Earth First is made possible with generous support from National Grid Foundation, CDQ Charitable Trust and Nordson Corporation Foundation. Special thanks to Providence College. FirstWorks gratefully thanks all our donors, sponsors, partners, and community for their support.