A Simple Fix for Biden to Help to Make Drugs More Affordable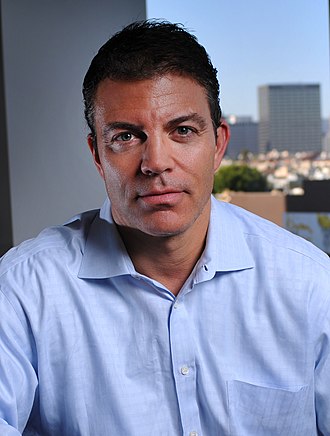 By Tomas J. Philipson
Americans have problems affording many drugs at pharmacies and doctors' offices. About half of those who are sick have trouble paying for their medications, according to a recent poll from the Kaiser Family Foundation.  
When patients stop filling their prescriptions because of high out-of-pocket costs, the consequences can be grave. One study found that drug non-adherence causes about 125,000 deaths each year.
The Biden administration will soon have a chance to slash out-of-pocket costs, improve drug initiation and adherence, and thus boost public health.
How? By using the "Notice of Benefits and Payment Parameters" — a massive rule that sets the standards for many of the health insurance plans sold across the country. Right now, the rule allows insurers to shift costs onto America's most vulnerable patients through the use of so-called "accumulator adjustment programs."
To help people take their medicines, drug companies routinely provide "co-pay assistance coupons" to patients. The coupons work just like coupons at grocery or department stores; they reduce the final amount that patients must pay at the checkout register — in this case, at the pharmacy counter or doctor's clinic.
These coupon programs have become increasingly popular in recent years. As of 2018, nearly one in five commercially insured Americans who takes a brand-name drug used coupons.
Co-pay coupons traditionally have counted towards patients' out-of-pocket maximums — the most insurance plans can require patients to pay in a given year, before the insurer steps in and covers the rest.  
Accumulator adjustment programs, however, don't count these coupons towards a patient's out-of-pocket maximum. As a result, their full insurance coverage never kicks in, and their out-of-pocket health costs remain high throughout the year.
Accumulator adjustment programs thus cancel out the financial benefits of the drug coupons. It essentially amounts to patients paying twice to qualify for plans to cover them, first through the coupons and then again on their own.
The main claim used to justify these generics. But IQVIA data show that less than half a percent of prescriptions filled through commercial programs is that they prevent drug companies from incentivizing patients to take brand-name drugs instead of cheaper insurance plans involve brand-name drugs paid for with coupons, even when there are generic competitors available.  
Recognizing the problem, the Department of Health and Human Services issued a rule in 2019 that required insurers to count manufacturer coupons towards the out-of-pocket maximum most of the time. But it changed course in 2020, permitting insurers to effectively charge twice for their services by use of accumulator adjustment programs.
The Biden administration would be wise to once again ban these programs when it updates the next Notice of Benefit and Payment Parameters.  
Especially now, as the pandemic has strained households' finances, it makes no sense to needlessly inflate patients' out-of-pocket costs. It will merely lead to lower use of medicines — and thus more preventable hospitalizations and deaths.  
Tomas J. Philipson, the former acting chairman of the White House Council of Economic Advisers, is the Daniel Levin Professor of Public Policy Studies at the University of Chicago Harris School of Public Policy.