Junior League of Rhode Island Celebrates Centennial;
15 Women of Distinction Honored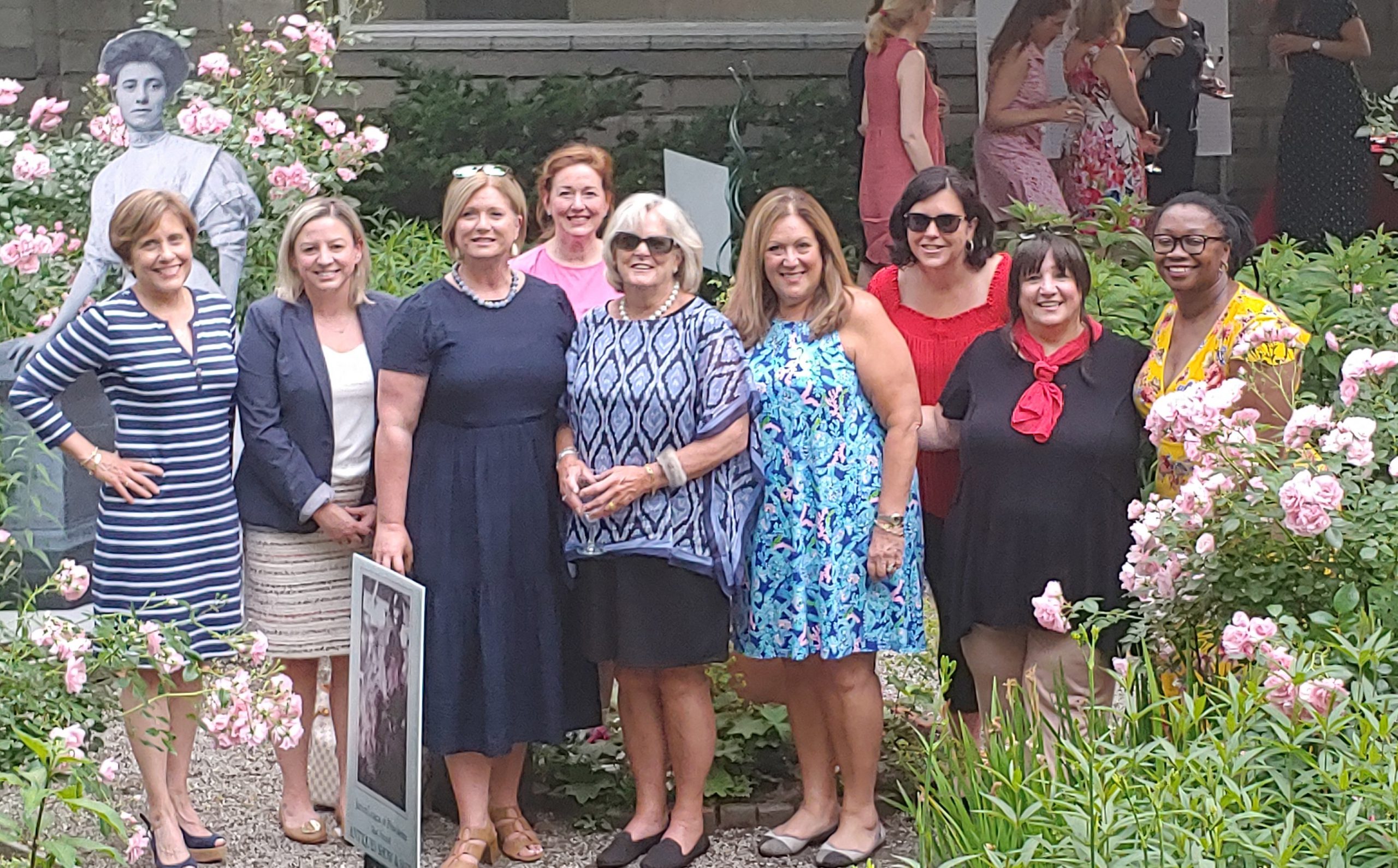 PROVIDENCE, R.I. – On June 9th, 2021, The Junior League of Rhode Island, Inc. (JLRI) celebrated its centennial birthday, which marks 100 years of service to the Rhode Island and southeastern Massachusetts communities.
JLRI kicked off a year-long slate of service activities and celebrations to commemorate its centennial with an Anniversary Celebration at its Office/Shakespeare's Head Gardens in Providence. The event featured a press conference and brief speaking program, during which proclamations from various Rhode Island dignitaries were presented. A commemorative champagne toast and cake cutting ceremony followed.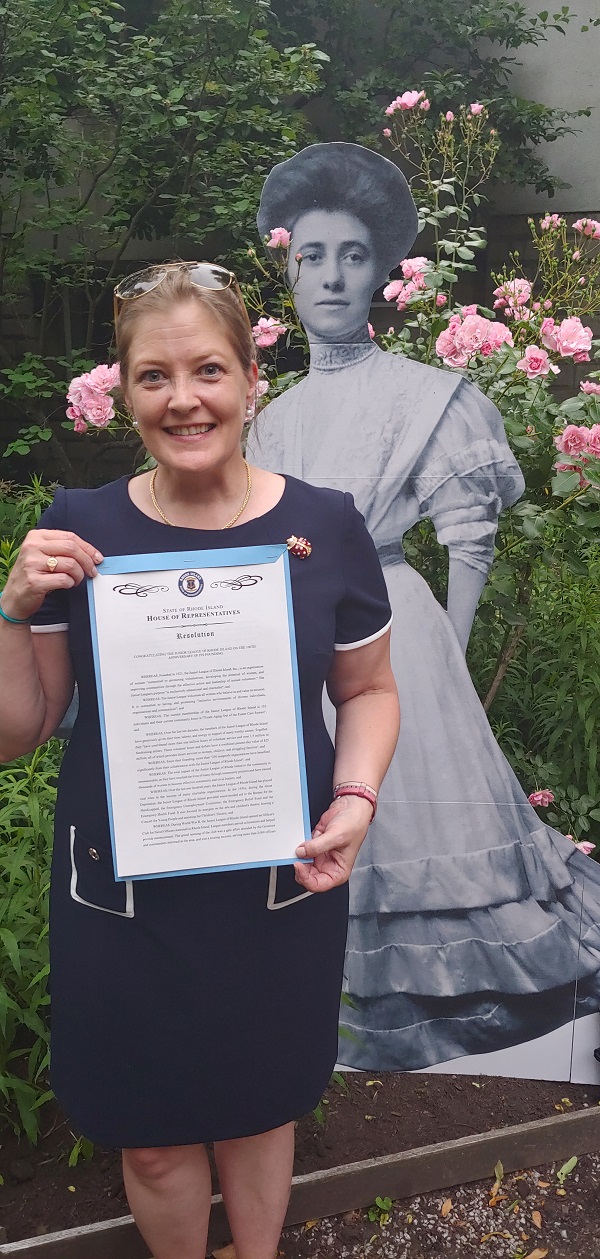 JL PRESIDENT POLLY TALBOTT
"We are incredibly proud to celebrate 100 years of lifting up women, developing our potential and giving back to our community," said Polly Talbott, JLRI President. "The contributions of the women in the Junior League have touched virtually every community in Rhode Island, and, as a training organization, JLRI also helps to develop the leadership skills of our members. We've accomplished so much in the past hundred years, and today we honor all of the amazing women who have come before us."
A core tenet of JLRI is service to our community. In that spirit, the members of JLRI will honor the organization's centennial throughout the year with 100 "Done In A Day" events, where they will complete service projects at churches, community organizations, schools and other venues throughout the state.
Another key principle of JLRI is that members support and build up other women. Fifteen new honorees were announced for JLRI's "The Rhode Island 100" list of outstanding women: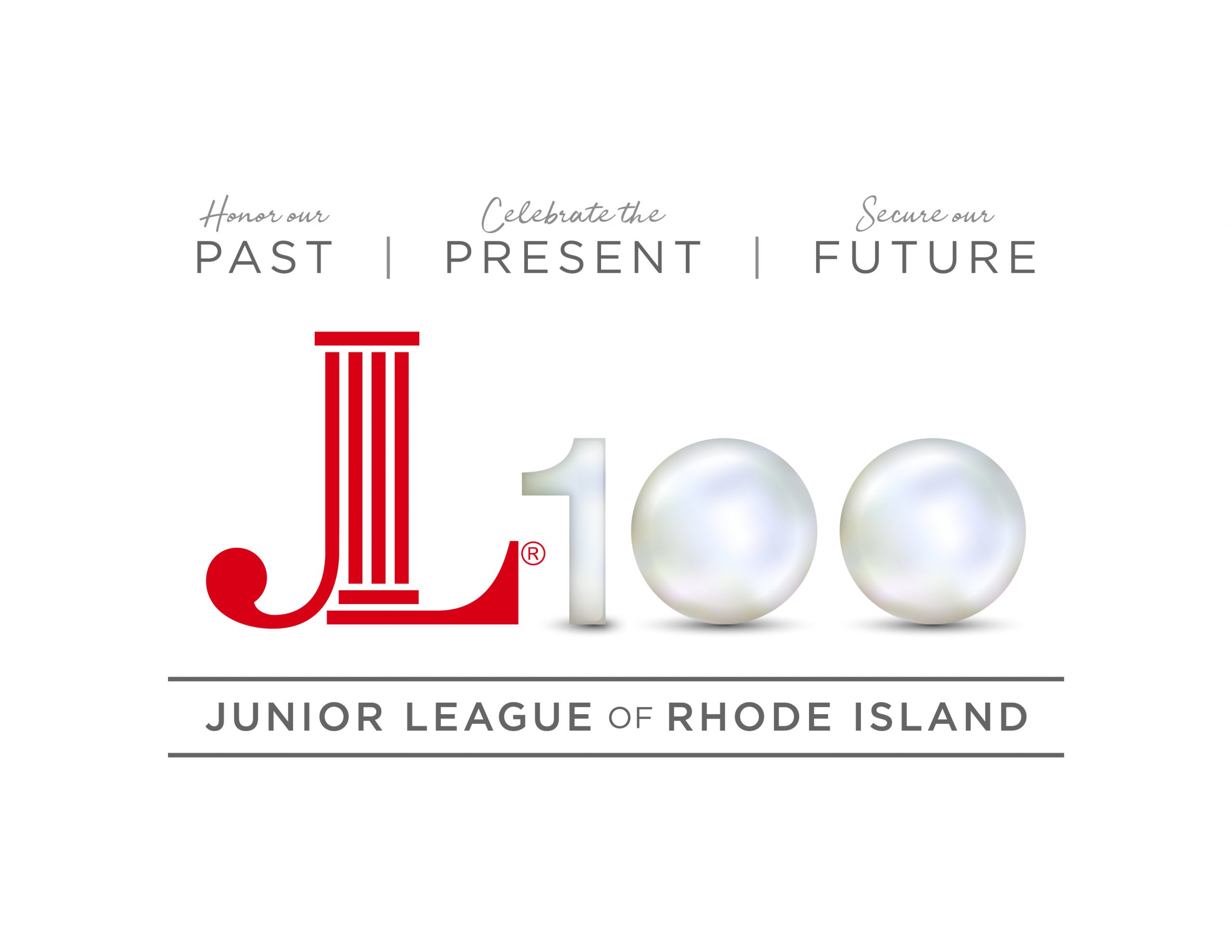 Hilina Ajakaiye, Founder, R.I.S.E. (Realizing Inspiration and Sustaining Excellence) Women's Leadership Conference
Marisa Albanese, Manager, Community & Customer Relations, National Grid
Angela Bannerman Ankoma, Vice President and Executive Director, Equity Leadership Initiative, the Rhode Island Foundation
Tracy C. Baran, General Counsel, Ocean State Job Lot & JLRI Past President
Ting Barnard, Designer, Ting Barnard's Studio
Edythe DeMarco, Managing Director & Wealth Management Advisor, Merrill Lynch
Kristin Fraser, Managing Partner, KPMG
Carmela Geer, Executive Director, Edward King House & Volunteer Coordinator, Aquidneck Island Emergency Volunteer Alliance
Lisa Guillette, Executive Director, Foster Forward
The Honorable Nellie Gorbea, Rhode Island Secretary of State
Sally Lapides, President & CEO, Residential Properties
Eva Marie Mancuso, Co-Founder & Executive Director, Clothes To Kids RI
Cortney Nicolato, President & CEO, United Way of Rhode Island
Barbara Van Sciver Crouchley, Chair, JLRI US Figure Skating Championship event & Founder, Bahamas Sea Turtle Research and Education
Alayne White, Owner, Alayne White Spa
The 15 honorees will be formally recognized during JLRI's Centennial Gala on June 10, 2022.
About the Junior League of Rhode Island (JLRI)
The Junior League of Rhode Island, Inc. is committed to promoting voluntarism, developing the potential of women and improving communities through the effective action and leadership of trained volunteers. JLRI is a volunteer organization for women interested in making an impact in their community. Since 1921, more than 16,000 Rhode Island women have participated as members.
Over its one-hundred-year-history, more than 2.2 million hours of community service have been contributed, valued at over $40 million, and The Junior League of Rhode Island has donated more than $1.5 million to over 250 community partners statewide. We are part of The Association of Junior Leagues International, Inc., which is made up of 293 Junior Leagues in four countries.
—
Emily Martineau
(401) 490-1914 c
Strengths: Individualization   l  Positivity   l  C onnectedness  l  Developer   l  Empathy