Dear Fellow American,
Hillsdale College now offers our full online course "The Second World Wars" as a special DVD box set for your home library or to give as a gift.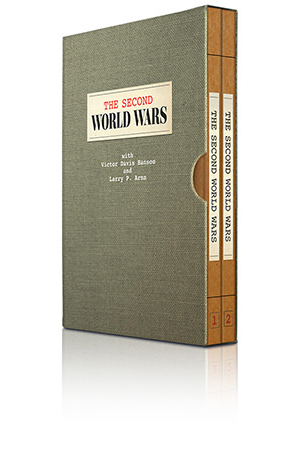 This limited-edition DVD set provides an analysis from renowned military historian Victor Davis Hanson of the Allied and Axis strategies in the air, by water, and on earth that led to the victory of the Allies.
If you would like to secure a DVD set before they're no longer available, you can do so by giving a tax-deductible gift of $100 or more in support of Hillsdale College and its educational outreach efforts on behalf of liberty.
You can give a gift and reserve your DVD box set of "The Second World Wars" using this secure link:
https://secured.hillsdale.edu/hillsdale/support-the-second-world-wars
Thank you for defending liberty through education with Hillsdale College.
Warm regards,
Kyle Murnen, '09
Director of Online Learning, Hillsdale College
Pursuing Truth—Defending Liberty Since 1844