The Pawtucket Parks and Recreation Division has announced activities and events that will take place throughout the month of October.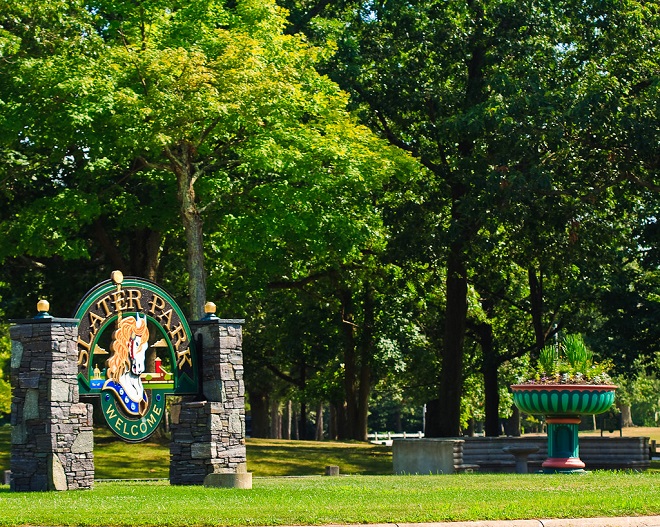 The annual Pumpkins In The Park attraction will be open on Friday and Saturday evenings only, starting on October 1st through October 30th from 6pm to 9pm at the Slater Memorial Park Pavilion.  This attraction is intended for young children and showcases 400 creatively carved and illuminated imitation pumpkins showcasing animals, characters, famous people, art and other miscellaneous design choices.  The venue also includes other fun and spooky attractions to complete the visit. 
The fee of admission is $5 per person and free for children under the age of 12.  A portion of the proceeds from this event will be donated to benefit the Slater Park Looff Carousel. Patrons are asked to visit the "Pumpkins in Slater Park" Facebook page for cancellations due to weather or additional updates.
The Slater Park Looff Carousel will operate in conjunction with the Pumpkins in the Park attraction on Friday and Saturday nights until 8 pm. The operation schedule for the carousel throughout the month of October will include Friday evenings from 6pm – 8pm, Saturdays from 11am – 8pm and Sundays from 11am – 5pm.
Face coverings are required to enter and ride the carousel.  Concessions and merchandise are available inside the carousel, including commemorative items in celebration of the  carousel's 125th birthday.  The carousel accepts cash only for all purchases and all sales directly support the operation and preservation of the carousel.
On Saturday, October 23rd, the Recreation Division will be hosting a free Trunk and Treat event  at the Kenny Tennis Court parking lot from 4pm to 6pm.  Volunteers will decorate their vehicles while passing out candy and treats to little trick or treaters, while supplies last.
There will also be music and other surprises. The rain date for the Trunk and Treat event will be October 30th.
On October 16th, the Pawtucket Dog Park Committee will be facilitating an Agility Contest for dogs that will begin promptly at 10 am, followed by a Canine Costume Contest at noon.  The Canine Agility Contest will consist of an obstacle course being held at the Slater Park Dog Park.
Prizes will be awarded to the top 3 finishers.  The Canine Costume Contest will be held at the Slater Park Recreation Office stage adjacent to the Dog Park.  Handcrafted costumes in 3 divisions will be presented to the judges for a final decision.  Contact the Dog Park Committee at
pawtucketdogpark.com
to register for these events.  Follow the "Pawtucket Dog Park" Facebook page for further details regarding this and future events.
If you are interested in participating in the Trunk or Treat event with your decorated vehicle, or have questions about these events or other programs facilitated by the Pawtucket Parks and Recreation Division,  please contact the Recreation Office at 401-728-0500 ext. 253 or folPlow the "Pawtucket Parks and Recreation" Facebook page for additional information and details.