The British Invasion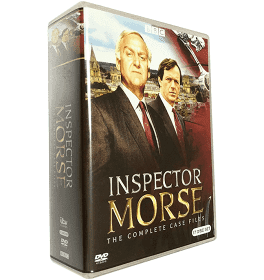 The British have arrived at Weaver Library. British TV series on DVDs, that is. A large collection of BBC series and PBS series, as well as American TV series, have been donated to the Friends of the Library.
Many are complete sets, spanning the number of years the series aired on TV. If you're looking for drama to keep you in suspense this long winter, buy a few sets.
They will be available at the Fall Book Sale at Weaver Library.
Full series in the collection include British dramas Inspector Morse, Shetland, Vera, Maigret, The Beiderbecke Trilogy, The Forsythe Saga, Lovejoy, La Femme Nikita, Monarch of the Glen, Rosemary & Thyme and more. American TV series DVD sets include House of Cards, Sopranos, Farscape and NCIS and others.
Boxed or complete sets are priced at $ 2 to $5. A partial list of sets available is posted on the Friends' web page on the East Providence Public Library web site. Go to 
click on the About menu at the top of the page, and select Friends of the Library.
TV series sets can be purchased in advance of the book sale by calling 401-433-3463 to arrange pickup at the library.