Washington Cornet & Sackbut Ensemble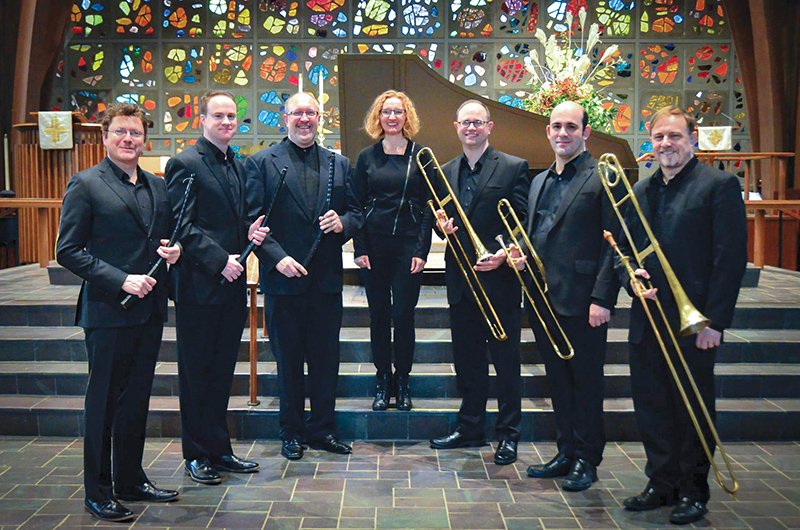 Michael Holmes, director
Joyous Music for Historic Brass, 
Organ, and Soprano
A GERMAN CHRISTMAS 
Music of Scheidt, Schütz, Senfl,
& Praetorious
_________________
Sunday Dec 12 ~  3:30 pm
"A stylish and sonorous performance
– with serious attention to detail"
— Richmond Times-Dispatch Joyous Music 
This concert will be performed at First Unitarian Church,
Providence RI 
The next concert will also will be held at our usual location
at the First Unitarian Church.
Our final concert of the season will be performed on May 1 at St. Joseph Church, 92 Hope Street, Providence, RI
We are excited to bring you a new season of early music concerts.
After our six performances last season in Covid time, we are grateful to be able to continue this 2021-22 season with our regular programming. In times of hardship and worry, music is a much-needed balm for the soul. We hope you will both subscribe, and give as generously as you are able to help us bring the best of early music to Rhode Island
Tickets are available at the door, cash or check only.
Advance tickets available via mail with order form on our website at 
We are seeking to keep all patrons and players safe.
Please do not attend if you are unwell. All patrons are required to wear a mask.
Note that seating is limited to accommodate social distancing.
Most concerts are one hour — no intermission or reception
Seating in every other pew • Balcony seating
See current details of safety procedures at the Welcome page on our website.
Now, more than ever, we value the joy that live performance brings, and in particular want to thank the Rhode Island State Council on the Arts for supplying CARES Acts funds to help make these concerts a possibility, and keeping our local musicians employed! 
Your own generous donations will help keep the music playing.
Thank you and see you at the concerts!
Frederick Jodry V
President, Museum Concerts