Lobster Lunch Fundraiser!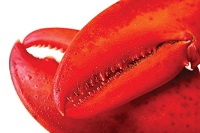 Lobster Lunch Take-Out! Friday – December 10, 2021
Order your lobster lunch today! Order the Lobster Tortilla Wrap or the Traditional Famous Lobster Roll. Both are filled with  chunky lobster meat on a thin bed of lettuce (with or without mayo). 
Or enjoy a 12oz container of homemade macaroni and cheese  with chunks of lobster meat. Each meal comes complete with chips, pickle, cookie, and beverage choice. 
     Just call 508-222-1759 and leave a message, or email cumc15.events@gmail.com, You can choose from coke, diet coke, ginger ale, water and root beer for your choice of beverage.
Individually packaged, take-out lobster lunches are only $11.95  complete, and can be picked up at the best time for you on December 10. 2021 between 6:30am and 4 pm. 
     Pick up is at Centenary United Methodist Church, 15 Sanford Street, corner of  North Main & Sanford Streets, across from the YMCA, in downtown Attleboro. 
Group orders can be delivered to businesses, schools, and professional offices until 12:30 p.m. So why not take orders where you work and we'll bring everyone's Lobster Luncheon to you! 
     To be certain, order by noon, Wednesday 12/08. Some extra lunches may  be available for instant pick-up on Friday, December 10, 2021. Please call to see if there are any available.  
      Find out why  so many people are regulars at Centenary's Lobster Lunch!