Congratulations, State Preservation Grantees!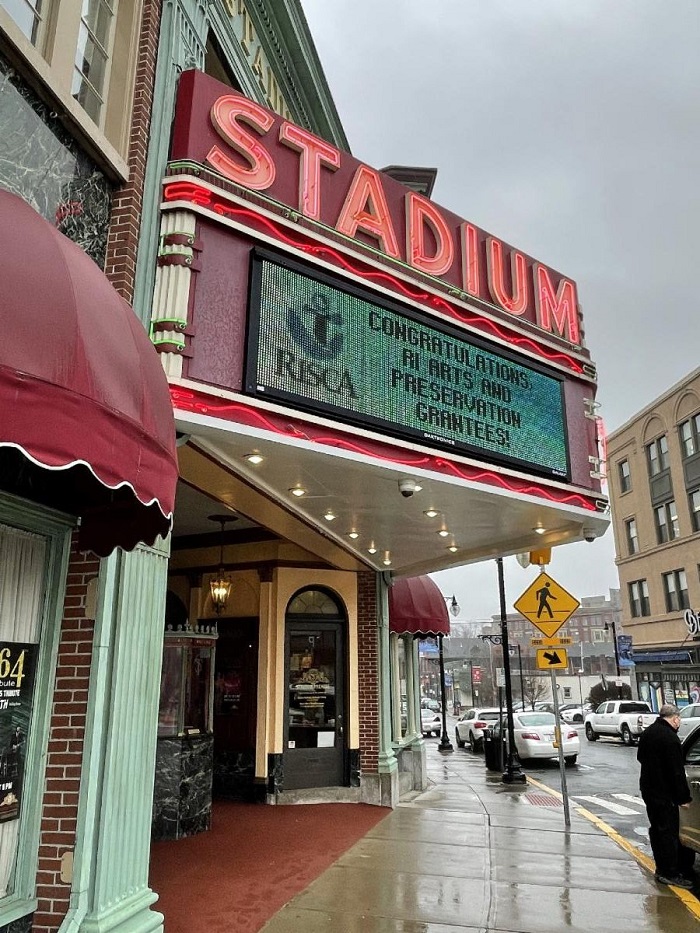 Earlier today, Governor Daniel McKee, the RI State Council on the Arts (RISCA), and the RI Historical Preservation & Heritage Commission jointly announced the recipients of 18 State Preservation Grants and 24 State Cultural Facilities Grants.
The 42 awards represent a total of $3.46 million for capital projects at public and nonprofit arts and performance facilities, museums, cultural arts centers, and historic sites throughout the state. A total of $1,182,650 was awarded to preservation projects.
Funded by a bond passed by Rhode Island voters in March 2021, these competitive grants require matching funds from grantees.
Congratulations to the 18 State Preservation Grantees from 12 cities and towns:
Herreshoff Marine Museum, Bristol ($112,000)
Friends of Linden Place, Bristol ($28,200)
City of Central Fallsfor Cogswell Tower ($150,000)
Historic Metcalf-Franklin Farm Preservation Association, Cumberland ($75,000)
East Providence Historical Society($26,865)
Foster Preservation Societyfor the Winsor Blacksmith Shop, ($11,900)
Historic New Englandfor Watson Farm Barn, Jamestown ($69,000)
La Farge Restoration Fund, Newport ($150,000)–also received a grant from RISCA
Fort Adams Trust, Newport ($122,500)
The Preservation Society of Newport Countyfor The Elms, Newport ($74,250)
Newport Restoration Foundationfor Vernon House, Newport ($30,000)
Pawtucket Public Library($58,100)
City of Providence for the Museum of Natural History and Planetarium ($88,500)
Rhode Island Historical Society for the John Brown House, Providence ($48,000)
The Steel Yard, Providence ($36,400)–also received a grant from RISCA
Scituate Preservation Society($9,900)
South County History Center, South Kingstown ($42,075)
Clouds Hill Victorian House Museum, Warwick ($50,000)
And cheers to the cultural facilities grantees (including the Stadium Theatre, pictured) and our colleagues at RISCA. As RIHPHC Interim Executive Director Jeffrey Emidy noted, "Rhode Island is recognized nationally as a leader in historic preservation and the arts. These state grants are investments that build on our strengths."
Take a bow, grantees!